Azerbaijani govt focuses on army development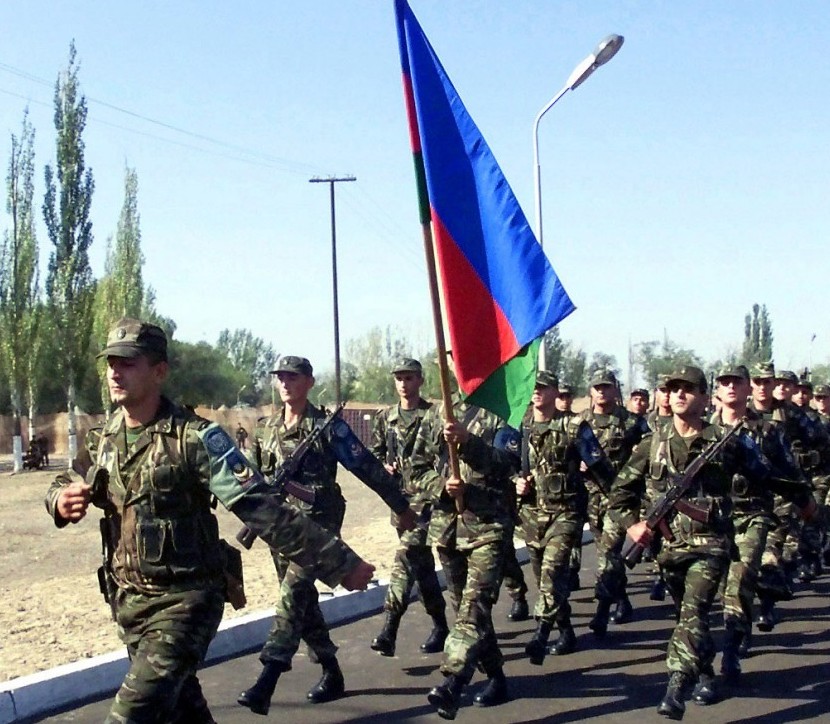 By Aynur Jafarova
Funds in the amount of 3.4 billion manats (over $4.3 billion) were directed to the army development in Azerbaijan in 2012.
In order to increase the defense capability of Azerbaijan, intensive work was carried out on social and legal protection of military men, on the development of legislative acts, strengthening of the logistics, and the development of military-industrial potential, the Cabinet of Ministers' report on the results of 2012 presented to the Azerbaijani parliament says.
Provision of the army with modern military systems and weapons was achieved as a result of the implemented measures.
Last year, construction of a new base for naval forces and central armament depot, as well as work on the construction, repair and upgrade of military units was continued.
The report says that work worth 241 million manats was implemented in 2012 on the construction and upgrading of military units of the Defense Ministry. Six dormitories for soldiers, two first-aid posts, three recovery lounges, four premises, eight apartment buildings and other facilities were constructed.
Heating systems were installed in ten military units, one dormitory for soldiers, nine boiler rooms, eight premises and five apartment buildings were overhauled, as well as other activities undertaken.
Growth in defense Industry
In 2012, Azerbaijan produced and delivered to customers defense products in the amount of 119.8 million manats, or 10.3 percent more than in 2011, the government's report reads.
According to the report, last year, development work was conducted in the areas of missiles, artillery and small arms, ammunition, optics, engineering machinery, military equipment and spare parts for armored vehicles, radio systems, means of chemical defense and intelligence systems.
Work in 18 areas was completed, including work on various mortars, mines, machine guns, training facilities, etc. Production of all the listed defense produce was completed and the goods recommended for use.
Moreover, the range of defense goods whose production is complete reached 700 units.
During the reporting year, three new production sectors of the defense industry were created. World-class production lines, modern machines and equipment were acquired from the world's leading companies and installed. Five more items will be put into operation in 2013.
Funding worth 224 million manats was allocated for the development and improvement of the production sector, the report said.
The total volume of goods produced in the defense industry increased 3.3 million manats and amounted to 153.4 million manats in 2012, or 3.7 times more than in 2007 and 3 per cent more than in 2011.
Production of defense goods increased by 23.7 times in comparison with 2007 and by 12 times in comparison with 2011, the report said.
Azerbaijan also expanded its military cooperation with other countries in 2012. The country currently closely cooperates in the defense sector with Turkey, Russia, Ukraine, South Africa, Romania, Pakistan, Georgia, Belarus, Israel, Poland, Belgium, Czech Republic, Serbia, Slovakia, Bulgaria, Italy, Kazakhstan, Indonesia, Iran, Korea and with more than 60 foreign companies in the areas of aviation, navigation and production of devices.