5 March 2013 13:17 (UTC+04:00)
2 555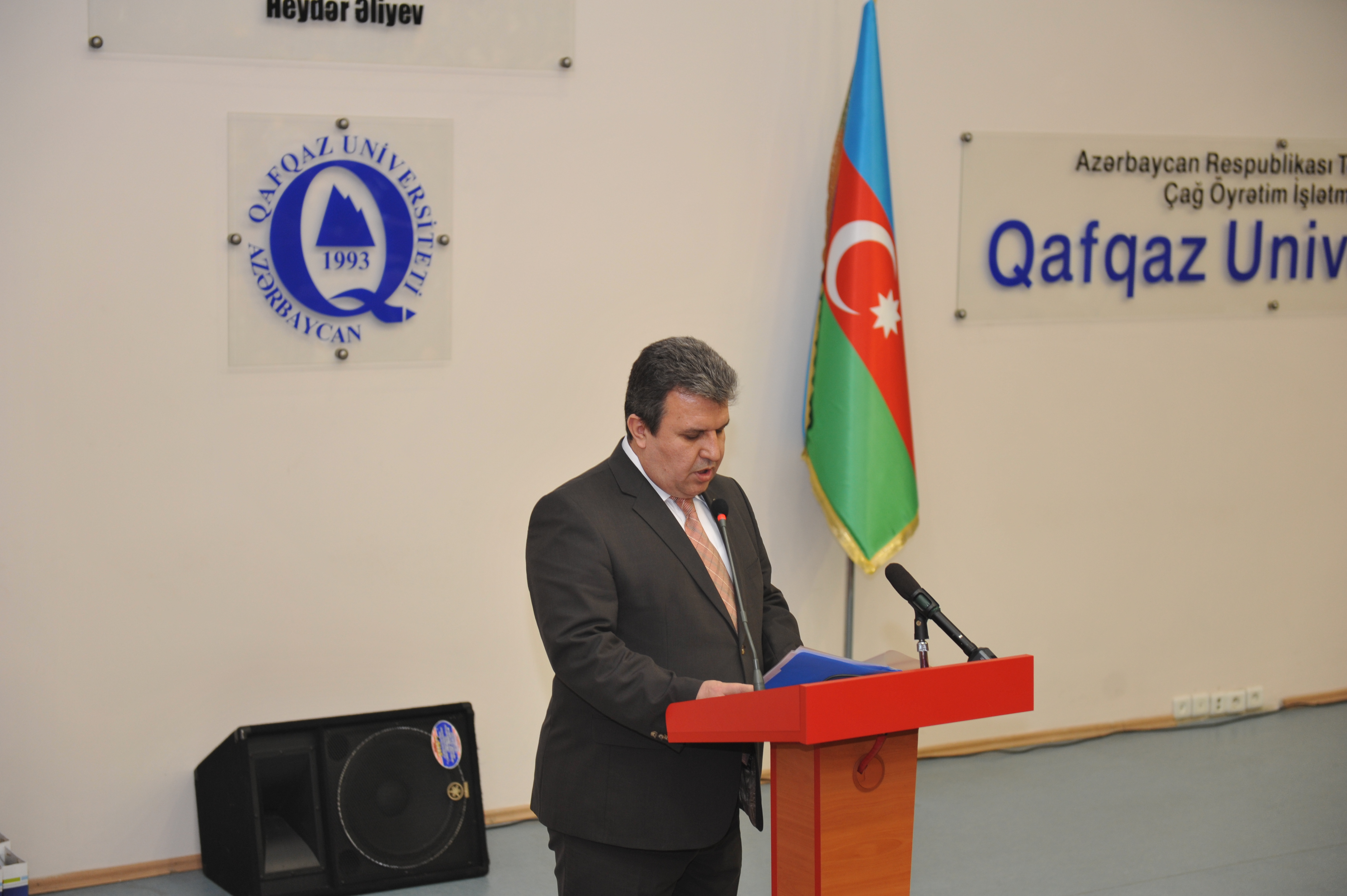 By Aynur Jafarova
A major conference titled "Azerbaijani woman and society" was held Monday at the Qafqaz University, a private university based in Azerbaijan's capital Baku.
The event, dedicated to March 8, International Women's Day, brought together members of the Azerbaijani parliament, representatives of relevant bodies, education workers and students.
Addressing the event, Qafqaz University principal, Prof. Ahmet Sanich stressed the importance of the conference's theme. He spoke about women's role in life and society and expressed his best wishes to all women.
Chairperson of Azerbaijan's State Committee for Family, Women and Children Affairs, Hijran Huseynova, made a speech on the honorable development stages of life passed by Azerbaijani women.
Huseynova said that Azerbaijani national leader Heydar Aliyev had always paid special attention to the development and education of Azerbaijani women and his ideas are resolutely being realized by President Ilham Aliyev.
Stressing the importance of state policy on women, Huseynova informed the attendees about the activity of the state committee for women's issues.
Deputy Education Minister Gulu Novruzov also delivered a speech on the state care provided to women and women's role in the society.
Qafqaz University was founded in 1993. The education system and programs of Turkish and Western universities are taken as a model in preparing its curriculums. The main goal of the university is to provide students with higher education that meets international standards and play an active role in fostering excellence, cooperation and interaction with international academic milieu.
Related News