13 June 2012 09:10 (UTC+04:00)
870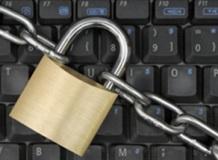 The Azerbaijani parliament has passed legislation stipulating that government agencies will provide information to citizens only if it does not run counter to the country`s political, economic or military interests.
MP Ali Huseynli, who presented a bill on relevant amendments to the Law on Access to Information, said during discussions in the legislature that the goal was not to keep any information confidential, but to ``more precisely indicate the frames of journalists` right to acquire information``.
``The provision we proposed does not restrict the right to obtain information, and on the contrary, outlines its broader frames,`` Huseynli commented. He added that the changes to the law fully comply with respective provisions of Azerbaijan`s Constitution, the European Convention on Human Rights, as well as the documents of the Council of Europe, European Parliament and European Commission.
Category News