Morocco's state takes practical step towards solving family problems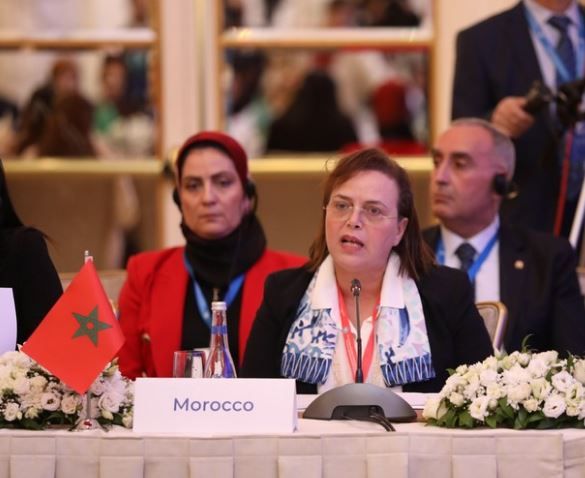 "As of 2023, the state has taken a practical step towards solving many of the problems of women in the family in Morocco," Moroccan Minister of Solidarity, Social Inclusion, and Family Khayar Aawatif said during his speech at the conference of the family and women's committees of the Non-Aligned Movement on "Development of Law and Empowerment of Women" held on November 20 in Baku, Azernews reports.
According to the minister, as many as 18 million women have benefited as of 2022. "Thus, about 18 million families have benefited from this opportunity," she said.
Minister for Women, Children, and Senior Citizens Affairs of Nepal, Surendra Raj Acharya, also said during his speech at the international conference of the Non-Aligned Movement that participation of women in local government in Nepal is 24 percent".
The minister thanked the Republics of Azerbaijan, Uganda, and Uzbekistan for organising such a conference.
"Nepal is actively engaged in the process of peacebuilding and political transition. We pay special attention to conflicts, women, and children-related issues. The fundamental rights of women and children are recognised in our constitution. Their participation in many issues is fully ensured.
Women's participation in local government is 24 percent. In the election held in 2022, their participation was recorded at 21 percent. Nepal established a gender-responsive government in 2021. This system is being formed in all administrative structures. In 2019, women's participation in decision-making bodies increased to 27 percent.
We are human rights activists, and we can give an example of many conventions and agreements that are nationalised in Nepal as well. Gender-discriminatory rules have been changed. Nepal is also joining gender budget initiatives," the minister added.
---
Follow us on Twitter @AzerNewsAz