Azerbaijani President refuses meeting in Granada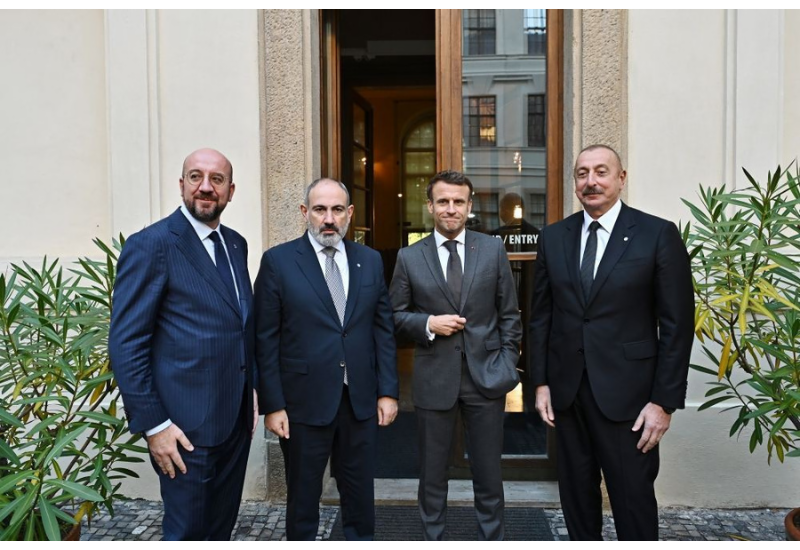 President Ilham Aliyev refused to visit Spain - the city of Granada, where a meeting was supposed to take place with the Prime Minister of Armenia Nikol Pashinyan with the participation of the leaders of the European Union, France, and Germany, Azernews reports.
The reason for this is the destructive position of France, as well as disagreements between Paris and Berlin over Turkiye's participation in the meeting. In such conditions, the Azerbaijani side refused to negotiate.
It should be noted that French Foreign Minister Catherine Colonna, who recently visited Yerevan, again came into the spotlight with her anti-Azerbaijani statements.
"Any actions that threaten the territorial integrity of the Republic of Armenia will be met with a very harsh reaction," the French official said before the meeting in Granada.
As if they were lost, French Foreign Minister Catherine Colonna's repetition of the bogus story of "blockade" and "forced relocation" in her meetings in Armenia does not serve peace. His statements "France is always on Armenia's side" finally demonstrated that France's claims to be an honest and neutral mediator reflect reality. Statements by the head of the French Foreign Ministry in the direction of arming Armenia once again reveal what the real intentions and goals of official Paris are.
There is a name for this: France is interested in increasing the risk of escalation in the region, in ensuring that the S.Caucasus smells of gunpowder again. It is for this purpose that Paris insists on preparing Armenia for a long-term terrorist war, especially terrorism against Azerbaijan. On the eve of the meeting in Granada, President Ilham Aliyev spoke out against Azerbaijan, seeking to bring tensions in the region to a peak, considered French participation in regional issues unacceptable, and did not consider French participation in the normalization process logical.
---
Rena Murshud is AzerNews' staff journalist, follow her on Twitter: @RenaTagiyeva
Follow us on Twitter @AzerNewsAz