Israeli media publishes interview with former minister on peace process in Karabakh and its benefits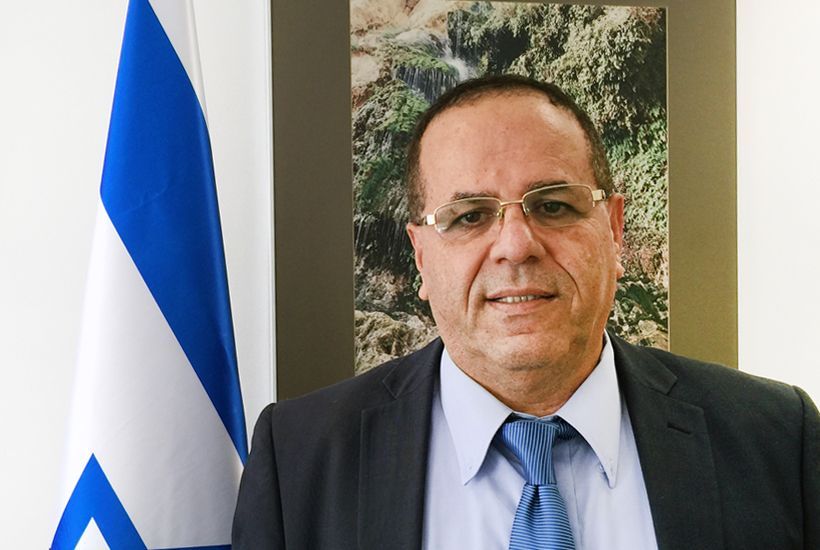 An interview with former Israeli Communication minister Ayoob Kara about Russia's role in Azerbaijan-Armenia relations as well as Israel's support in development of agriculture in Azerbaijan's Karabakh has been published in Israel's Jewish News Syndicate (JNS) news website.
In the article it is talked about the recent peace talks between Azerbaijan and Armenia with the participation of Russia, and intensive works carried out to fight against the mine threat in Azerbaijan's Karabakh. In the interview Kara says if Armenia has recognized Azerbaijan's territorial integrity, it means for Armenia also Karabakh is part of Azerbaijan. He said that Armenian Prime Minister Nikol Pashinyan has repeated it in previous meetings as well. He also directs the attention to the benefits of raising agriculture in Karabakh for both Azerbaijan and Israel, saying that Azerbaijan has designated agriculture as one of four priority sectors for diversifying its economy.
Azernews presents the full version of the article:
Recently, Russia hosted peace talks between Armenia and Azerbaijan aimed at solving the conflict in the war-torn Karabakh region. During the talks, Armenian Prime Minister Nikol Pashinyan reiterated his support for recognizing Karabakh as part of Azerbaijan and announced that all trade links between Azerbaijan and Armenia would be renewed. Azerbaijani President Ilham Aliyev announced: "I think that there is a possibility of a peace agreement, especially because Armenia has recognized Karabakh as part of Azerbaijan."
As a former Israeli minister, I believe this is a welcome development. Not too long ago, there were concerns that Russia intended to act as a spoiler in any potential peace agreement between Armenia and Azerbaijan. Russia, it was believed, wanted to keep its 2,000 peacekeepers in the area and expand its sphere of influence, especially after the country became an international pariah following its devastating attack on Ukraine.
These suspicions were especially apparent when the Kremlin-linked Armenian-born oligarch Ruben Vardanyan was appointed by ethnic Armenian separatists as the "unofficial first minister" of the Karabakh region. Last February, however, he lost his position. In the wake of recent clashes, it appeared as though the Russians were losing control of the situation, which prompted the U.S. and the Belgium to get involved and host peace talks. After they did so, Russia decided to mediate negotiations, and it now appears that peace is closer than ever.
If peace is achieved, Russia could lose its influence over the South Caucuses, but Israel has much to gain. A demined Karabakh region will enable Azerbaijan to build up a fertile region full of wheat fields that utilize Israeli technology. It could then export that wheat to Israel, effectively ensuring Israel's food security, which has been in question due to the war in Ukraine.
Israel already operates a dairy farm in the Karabakh region and can do much more to influence its agricultural development based on the kibbutz model. The Arava International Center for Agricultural Training stated that it will train 50 agricultural students this year.
"Azerbaijan has designated agriculture as one of four priority sectors for diversifying its economy," the Center stated. "Agriculture is Azerbaijan's largest employer, employing 37% of the population with the main crops being wheat, barley, potatoes, maize, cotton, grapes, vegetables, fruits, tobacco and tea."
This agricultural training will help build up the friendship between Azerbaijan and Israel, as Azerbaijani students come to Israel to learn about Israel's cutting-edge agricultural technology and then use that technology to make Karabakh green again.
Through agriculture, Karabakh can be rebuilt and internally displaced persons return to their homes, as crop fields can make the land productive at a quicker rate than cities and towns.
Thus, Israel could benefit greatly once peace is achieved between Azerbaijan and Armenia. The landmine threat will diminish and the agricultural potential of the region will skyrocket. This will lead to a significant increase in Azerbaijani agricultural exports to Israel and Israeli technology exports to Azerbaijan.
Armenia also has much to gain from a peace agreement. Instead of being a small, land-locked, blockaded country relying on international pariahs like Russia and Iran to survive, Armenia could flourish and thrive with a rebuilt economy that trades with Azerbaijan and Turkey. This will help the people of Armenia not only live conflict-free lives, but also enjoy a decent economy and standard of living.
The day a peace treaty is signed between Azerbaijan and Armenia, Israel, the U.S., Europe and Turkey will all be beneficiaries. The biggest losers will be Russia and Iran, who will lose their spheres of influence.
There may be room for the Kremlin to improve its image a bit following the latest talks in Moscow. Nevertheless, following a peace deal, Iran's influence over the South Caucuses will be eliminated. This would be a great victory for the State of Israel.
---
Follow us on Twitter @AzerNewsAz