Day 80: Azerbaijani eco-activists' vigil on major Karabakh road continues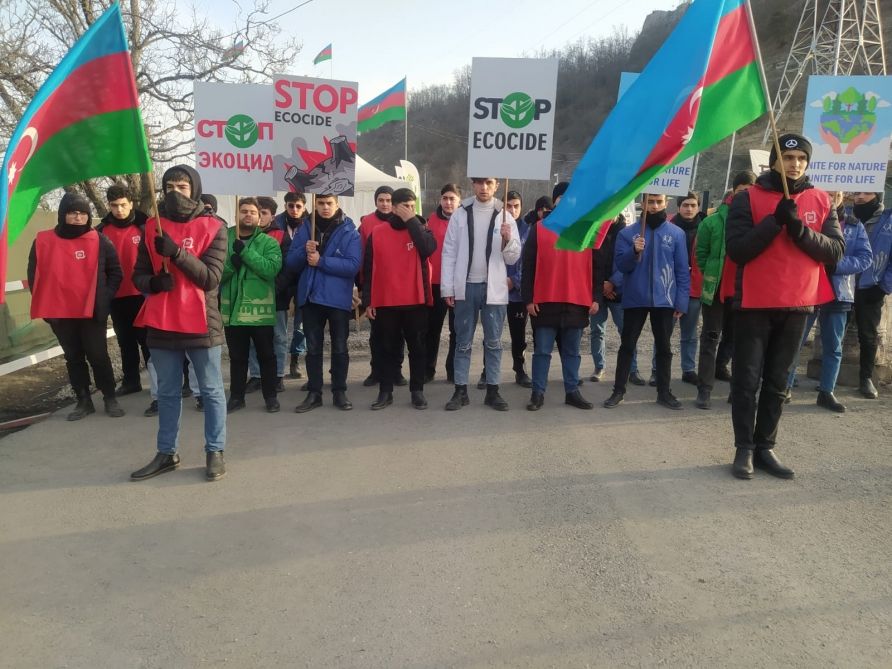 Today marks the 80th day of the peaceful protests of Azerbaijani eco-activists and young volunteers on the Lachin-Khankandi road, Azernews reports.
The round-the-clock picketing of the road that started on December 12, 2022, was triggered by the illegal exploitation of Azerbaijan's mineral deposits in Karabakh under the temporary control of the Russian peacekeeping contingent and the separatist forces.
The vigil of the Azerbaijani eco-activists is about compelling the Russian peacekeepers to provide access to the Gizilbulag and Damirli deposits in Karabakh for Azerbaijani experts to assess their current state and possible impact on the regional environment.
Since the early days of the protest, the pickets start each new day with various slogans in English and Russian, calling for an end to the ecocide against Azerbaijan, as well as demanding monitoring of Azerbaijan's mineral deposits.
The unimpeded passage of various types of vehicles, including ambulances and humanitarian convoys, is being ensured and the road is open for humanitarian purposes.
---
Follow us on Twitter @AzerNewsAz