16 October 2019 19:27 (UTC+04:00)
1 224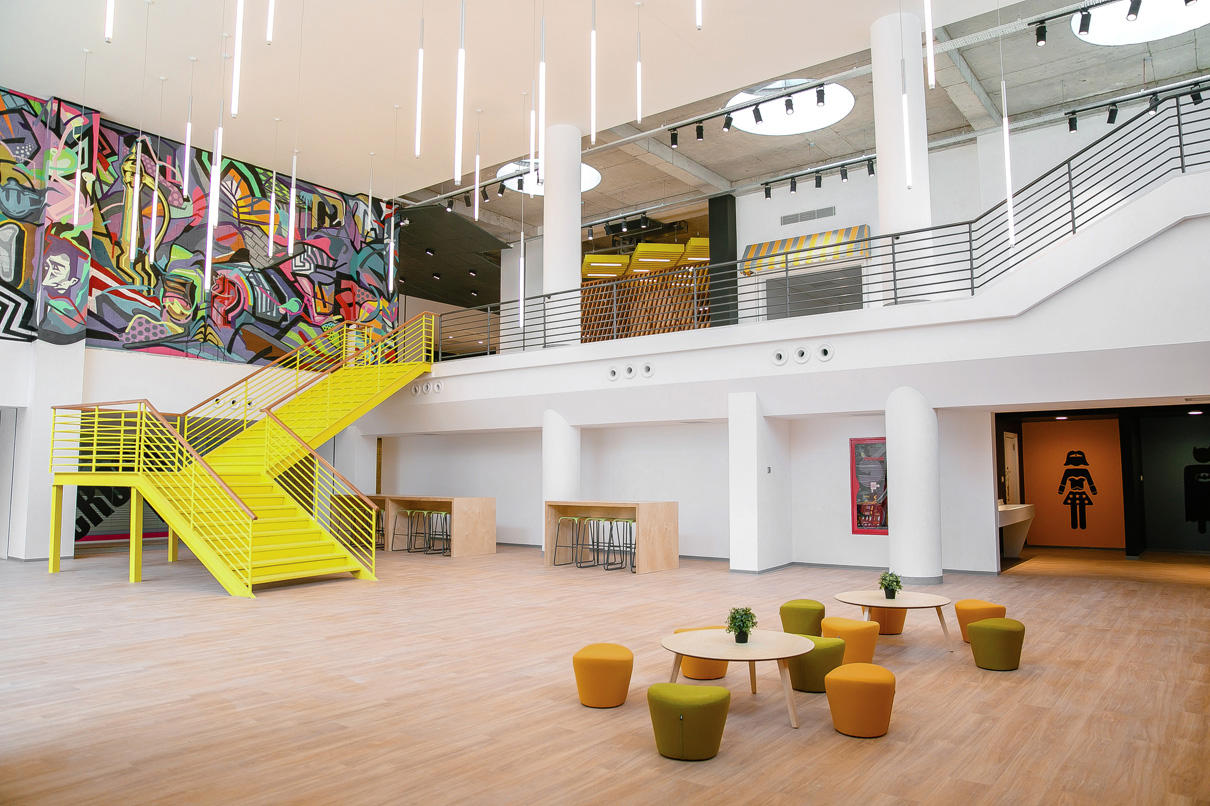 Although we have seen numerous modern student dormitories in foreign films and serials, we have never encountered similar buildings in Baku.
Some days ago this gap has been filled by a huge complex – Univerium, where students from all universities of Baku can live.
The official opening of the complex will take place in July of current year, but considering that information Azernews.az has got can be interesting for readers, as well as for local and foreign students, we decided to take a closer look to conditions of dorm.
Development director of Bridge Group company, Farid Iskanderov, who is currently overseeing the project led the excursion:
"The Univerium dormitory complex was built in 2018 with initiative of the Heydar Aliyev Fund, support of the Ministry of Education and the Azerbaijan State Oil and Industry University. This is another project implemented by Bridge Architects Global Interiors Group, in cooperation with English architects.
The experience of many countries, particularly the neighboring countries - Russia and Turkey, where the hostel system is most developed, was used in this project. This complex complies with all international standards. I would even say that there are not many as great and practical university dorms in the world as the Univerium".
There are several objects at minus one floor, for instance, a 400-place canteen. A terrace looks like an amphitheater. It is possible to invite speakers and organize lectures for students during warm seasons.
I would like to mention the design of dorm. Here creative aspects are used the most. Besides each section of the dorm is painted with bold colors, the graffiti of Azerbaijani artists can be seen on the walls of it.
"We tried to create a comfortable atmosphere for students. There are gym, music room, and even medical room, which is available 24 hours/day. All listed are include to the price. There are all the necessary equipment for training in the gym's CrossFit area - from ropes to hinges. In addition, there are separate rooms in the hostel where master classes will be organized, as well as pilates, aerobics and yoga classes several times a week. We also want to train here for boxing and other martial arts. In other words, the university complex is designed not only for students' accommodation, but also for their development", Iskandarov said.
There is also a laundry service and a small shop on the first floor that sells toothpaste, notebooks, pens and other accessories.
According to Iskandarov, students with disabilities are also taken into account in the complex - special elevators have been installed for them.
"Our primary concern is student safety. For this purpose, cameras that records throughout the day are installed. We monitor students' exit and entry. If someone has plans for evening, like football or friend's birthday, he/she only needs to inform administrator about late coming", said Farid.
Living space forms from the second floor to the ninth floor. The only exception is on the fifth floor - there is a fun zone. Here are all conditions for interaction and relaxation with other students. There is also a cafe with views over the Dada Gorgud Lake to drink tea or coffee, play billiards, or just chat.
"Let's look up to the rooms. Although the rooms are designed for four people, they occupy fifty square meters. For each student there are a bed, a table for studying, a closet for personal belongings.
There are also a bathroom and a restroom in each room. Consider, that usually there is only one bathroom on a floor in regular dormitories. There is a cleaning service too, so students do not have to clean their room themselves.
Overall, there are 189 rooms in the complex. On the 8th and 9th floors there are also private rooms for foreign teachers. Dorm residents can receive guests, but guests must leave the hostel by 22:00.
"We have been working for the third month. We already have 70 students. Many of them are foreigners. We also have students from the regions. Probably in the future we will have students from capital, who want to live independently of their parents or want to stay away from the center.
The cost of living in a dormitory is very affordable and it costs less than rent. There are no additional costs for dormitory utilities, high-speed internet, laundry, and gym services. A student does not spend money on a service other than food. You can also buy a monthly package for feeding three times a day", Farid added.
As mentioned above, Farid Iskandarov said that a table was set for each student, but also separate rooms were provided for studying in silence.
At the same time, the security services and fire safety in the dormitory are also highly organized:
"We have a lot of plans. We want to create a community of students who want to develop themselves and work with attracting foreign experts. The Career Center will also be available to help students complete CVs, submit documents, and prepare for interviews. In other words, the student will be prepared for the post-university life".
There are a number of rules in the Univerium complex, the first of them is mutual respect. Considering that foreign and local students will live together, it is important for them to find a common language and to treat each other with the respect. The second rule is respect for the place you live in. Employees will also make students love the dorm. Because the students will live here not for a one day.
Univerium is a supporter of a healthy lifestyle. In addition to the gym, there are a bike stand, a basketball court and ping pong tables in the yard.
"Another positive aspect of our complex is its location. It is located at the intersection of Bakikhanov and Hajibayli streets, near the "Ganjlik" and "28 May" subway stations. Many universities are nearby and many are easily reachable by transportation. We also provide students with useful list of information about how to get to different universities.
There are also partner locations that presents discounts to the students from our complex. Thus, the student leaving the dormitory will be inform about where he/she can be served at a low price. Working in this area, we will expand our partner list".
Despite the fact that the project is not advertised, it has cause great interest from students, and number of people who want to come here will increase.
To stay in the dorm or learn more about the complex, go to the official website.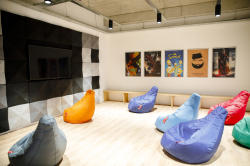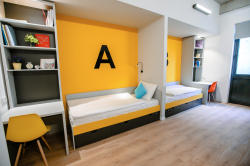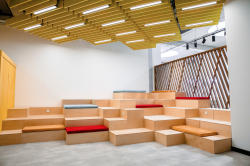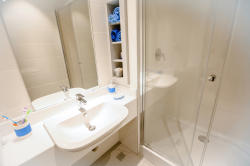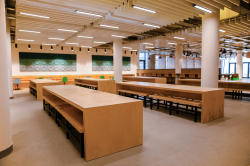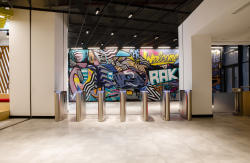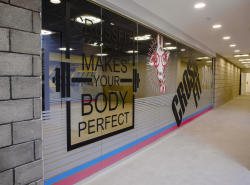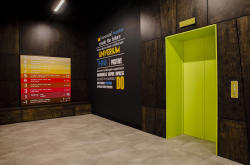 Category News