11 January 2019 18:25 (UTC+04:00)
2 045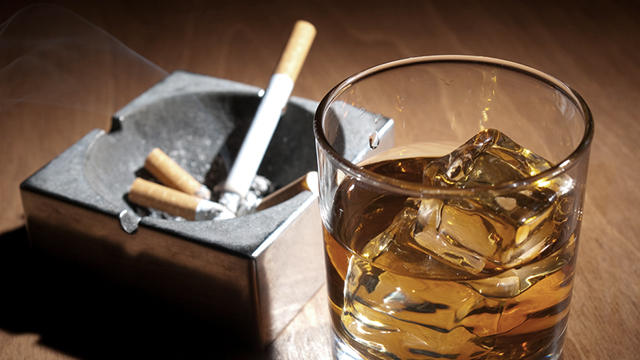 By Leman Mammadova
The Azerbaijani Cabinet of Ministers has made amendments to excise rates for excisable goods imported to the territory of the Republic of Azerbaijan.
Azerbaijani Prime Minister Novruz Mammadov signed the relevant decree.
According to the decision, the excise tax is imposed on alcoholic and non-alcoholic energy drinks and liquids. Thus, the excise tax for each liter of alcoholic energy drink will be 2 manats, non-alcoholic energy drinks - 3 manats, fluids for electronic cigarettes - 20 manats.
Azerbaijan will also apply 1 manat excise tax for each unit of cigars containing tobacco, including those with trimmed ends. It should be noted that, at present, imported cigars, including those with trimmed ends, are subjected to an excise tax of 20 manat per 1,000 pieces.
Thus, the excise tax on cigarette imports rose from 10 to 28 manats for 1,000 cigarettes, excise tax on cigarillos imports - from 10 to 20 manats for 1,000 cigarillos.
This decision will come into effect on February 10, 30 days after its publication.
Alcohol has increasingly affected younger generations and drinkers in developing countries, according to the World Health Organization. Alcoholism is among the top causes of death worldwide, with 4 percent of deaths resulting from addiction to alcohol, causing illnesses and injuries to millions more.
According to some research, about 80 percent of liver cirrhosis are alcohol-related. Moreover, alcoholism ranks third in the world among early mortality causes. It is believed that one of the factors contributing to the risk of gastric cancer is alcohol abuse.
Today, many countries raise prices and excise taxes on alcohol and tobacco products to limit the population's access to them resulting in reduced drinking and smoking levels.
Smoking is common throughout the world, and getting people out of tobacco dependence today is becoming a priority for many states.
Smoking is recognized as a chronic disease and included in the "International Statistical Classification of Diseases and Related Health Problems". There are more than 25 diseases that develop or their course worsens under the influence of smoking.
Smoking is being prohibited as it is decreed that smokers' habits are setting a bad example to others, particularly children. Also, active smokers can estimate the harm of tobacco on their health and decide whether to smoke or not, but those who are passive smokers had no choice here and passive smoking is more harmful for human body than active smoking.
Azerbaijan, which also fights against smoking, adopted the Law "On Restriction of the Use of Tobacco Products" on December 1, 2017.
In accordance with the law, smoking is forbidden throughout the territory of various educational institutions, in hotels, health care facilities, rehabilitation centers, health resorts, social facilities, theaters and cinemas, at exhibitions, reading rooms, libraries, museums and other cultural institutions, in underground and overground crossings, buses (including intercity and international), taxis, metro, air, railway, sea and river transport, bus stops, railway stations, river and sea ports, airports, elevators, common areas of multi-apartment buildings, in buildings and enterprises where flammable substances are stored, on playgrounds, beaches, workplaces of organizations, enterprises, offices, regardless of organizational and legal form and ownership.
---
Follow us on Twitter @AzerNewsAz
Category News