First organic wine of "Meysari" brand presented in Azerbaijan (Photo)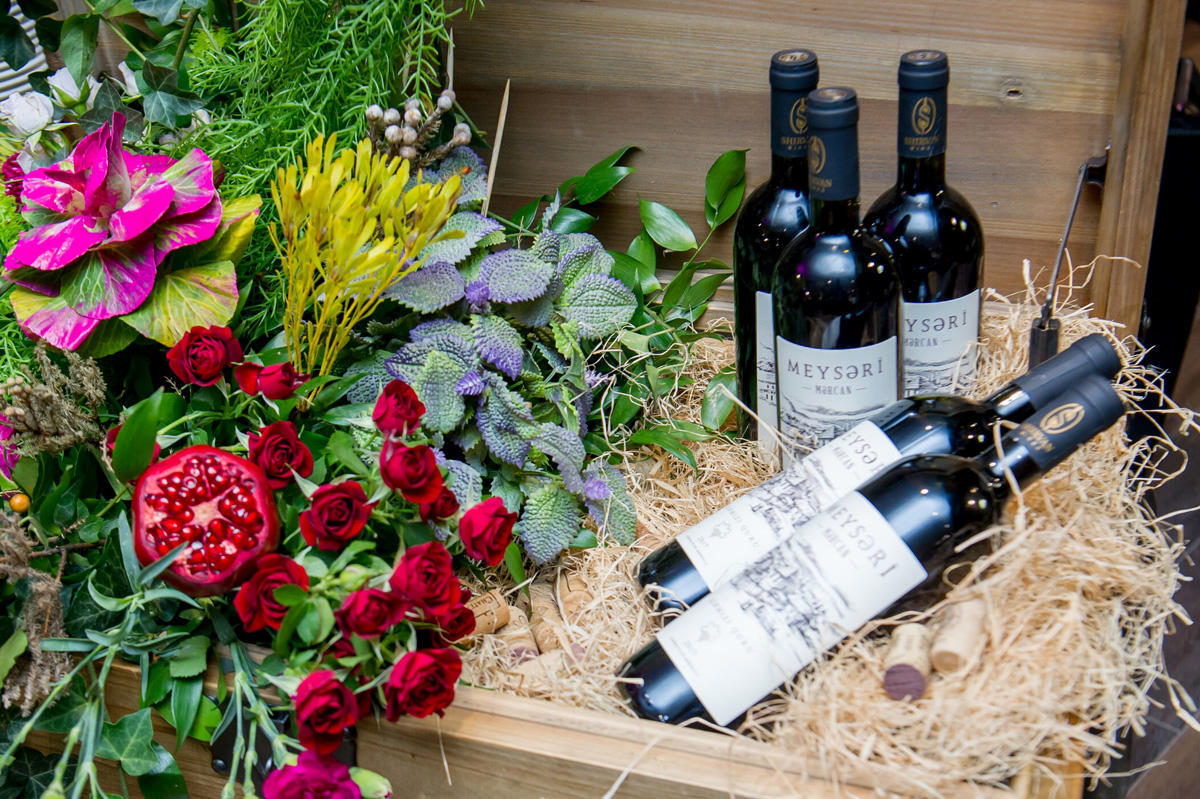 By Trend
The presentation of wines of the "Meysari" brand has taken place Oct. 12 at the Azerbaijani pavilion "Milan Expo 2015", re-installed in the Seaside National Park in Baku.
It is quite symbolic that after the pavilion which promoted the natural and cultural diversity of Azerbaijan at the international exhibition in Milan was re-installed in Baku, a presentation of a new national product was held here for the first time.
In Azerbaijan, which is making efforts to regain its former glory, gained in the past in the field of viticulture and winemaking, the new technologies are also being used in this area. Thus, the wine of "Meysari" brand, which is the first organic biological wine of Azerbaijan, has begun its entry into the local and global market.
The viticulture and wine-making complex Shirvan Wines LLC, where the wines of the "Meysari" brand are produced, opened on August 25 of the current year.
Along with bringing back the former glory to the sphere of viticulture and making a contribution to the development of wine-making tourism, the viticulture and wine-making complex Shirvan Wines LLC, opened with the participation of President Ilham Aliyev, aims to ensure that its products would take their rightful place in the foreign market.
The plantations consisting of different grape varieties have been laid out on the territory of the complex. Thus, 40 percent of the grape garden, whose total area will reach 200 hectares in 2019, will fall to the share of white grape varieties, and 60 percent – to the share of red grape varieties. The Shirvan Wines LLC produces Sadaf, Marjan and Makhmari wines under the brand name of Meysari.
The natural climatic conditions of the Meysari village of Azerbaijan's Shamakhi district, the volume of annual precipitation, temperature indicators, as well as the results of analyzes of soil samples taken from various places of the territory and carried out in various laboratories in France, confirm that there is an opportunity to grow high-quality and productive types of grapes. At the stages of selection, planting, rendering agrotechnical care to the seedlings according to local conditions, the collection and processing of grapes, regular consultations are held with experts specializing in the viticulture sphere of France. All these are factors that cause the production of high-quality winemaking products that are easily competing in the markets.
Once viticulture in Shamakhi won great fame. In the 70s-80s of the last century, Shamakhi became one of the largest winegrowing regions of Azerbaijan. Today, the restoration and development of this profitable area is in the spotlight.
---
Follow us on Twitter @AzerNewsAz