12 September 2018 17:40 (UTC+04:00)
3 494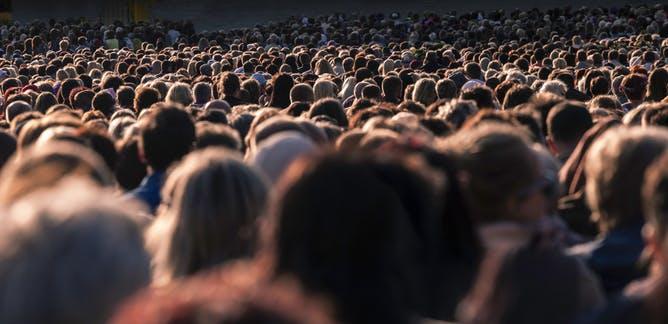 By Naila Huseynli
Azerbaijan is the most dynamic nation in the South Caucasus in terms of demographic development. Population growth in Azerbaijan is ensured mainly by the excess of the number of births over the number of deaths. The impact of external migration on the change in the population size in Azerbaijan is insignificant.
The population of Azerbaijan has increased by 45,141 people or by 0.5 percent since the beginning of the year and reached 9,943,226 people as of August 1, 2018.
State Committee of Statistics reports that the population density is 115 per square kilometer. Moreover, the statistical data shows that urban residents comprise 52.9 percent of the total population, 47.1 percent resides in rural areas. In addition, 49.9 percent of the population of the country is men and 50.1 percent are women. At present, there are 1,005 women per 1,000 men.
Statistics of January-July of this year show that 1,458 twins and 57 triplets were born in Azerbaijan. The registration departments of the Ministry of Justice registered 78,673 babies or 371 births per day in the country during this period. Also, 53 percent of the new born babies are boys and 47 percent are girls.
In January-July of the current year, 34,812 deaths were registered in the country and this indicator was 6.1 per 1,000 people. In the seven months of this year, registration offices were recorded 33,009 marriages and 8,538 divorces, and the number of marriages per 1,000 people was 5.8 and the number of divorces was 1.5.
In January-July of this year, 2.109 people arrived in Azerbaijan for granting permanent residence permission from the Ministry of Internal Affairs and relevant bodies of the State Migration Service, while 829 people left the country. The positive balance of migration amounted to 1,280 people.
The country is among leading European countries in terms of natural population growth, which in turn contributes to the development of economy.
The "Azerbaijan 2020: Look into the future" Concept of Development reads that during the period covered by the concept, the country's population will increase by 1.1 percent a year on average and is expected to reach about 10.2 million in 2020.
---
Follow us on Twitter @AzerNewsAz
Related News