28 August 2018 10:26 (UTC+04:00)
1 843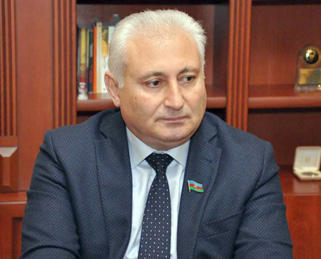 By Trend
German Chancellor Angela Merkel's visit to Azerbaijan is extremely important from the point of view of development of bilateral relations and relations between the European Union and Azerbaijan, Azerbaijani MP Hikmat Babaoglu told Trend Aug. 27.
"Despite experts and journalists characterized this visit as political, Merkel's visit to Azerbaijan was also connected with serious economic issues," he said.
"Having touched upon this moment, Merkel stressed that Azerbaijan is Germany's biggest and most important trading partner in the region," he said. "Presently, 150 German enterprises operate in Azerbaijan, which gives reason to think that Germany attaches great importance to economic cooperation with Azerbaijan, sees new profitable economic prospects in the diversification of the country's economy."
Babaoglu stressed that Germany is the country with the biggest economy and, having such opportunities, seeks to demonstrate even greater activity in the region.
"Germany is forced to remain committed to some international commitments undertaken after World War II," he said. "Therefore, during the cardinal changes in the Middle East and North Africa, as well as in Eastern Europe and the Balkans, Germany was not among the countries actively interfering in these events. Germany is trying to compensate for this gap by economic means."
"Merkel's statement in connection with the Armenia-Azerbaijan Nagorno-Karabakh conflict that "Germany will continue to exert efforts on the basis of the decisions of the UN Security Council and will seek to find a way of resolving the issue for the improvement of the condition of people in the corresponding regions", means that Germany attaches special importance to relations with Azerbaijan," Babaoglu said.
---
Follow us on Twitter @AzerNewsAz
Related News