20 October 2017 20:00 (UTC+04:00)
1 716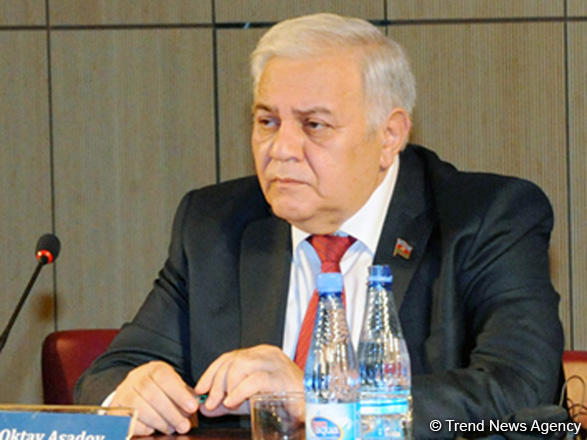 By Trend
The Council of Europe wants to use paragraph 46.4 of the European Convention on Human Rights that has not been used for 68 years in its history, against Azerbaijan, said Speaker of the Azerbaijani parliament Ogtay Asadov.
Asadov made the remarks at a session of the parliament on October 20 while commenting on recent PACE resolutions against Azerbaijan.
The speaker reminded that today there are more than 10,000 unfulfilled decisions of the European Court of Human Rights.
"There are big European countries, where more than 1,000 decisions have not been fulfilled, and they do not even pay fines for non-compliance. In Azerbaijan, there are only a few such decisions, and fines for them are paid," noted Asadov.
"Among 10,000 cases, Secretary General of the Council of Europe, Thorbjorn Jagland, as in the lottery, pulled only those regarding Azerbaijan. It is unequivocal that this is an injustice against Azerbaijan. If the Council of Europe wants to apply this paragraph of the Convention against Azerbaijan, then we should think about whether to remain in the Council of Europe or not," he added.
Head of the Azerbaijani delegation to PACE, Samad Seyidov, for his part, proposed, by summarizing the views expressed at the parliamentary session, to send an appeal to the PACE, including to the Secretary General of the Council of Europe, Thorbjorn Jagland.
Speaker Ogtay Asadov noted that sending an appeal to the secretary general is pointless, but they can appeal to other structures.
---
Follow us on Twitter @AzerNewsAz
Related News