Pashinyan says to keep Armenia within set format of talks on Nagorno-Karabakh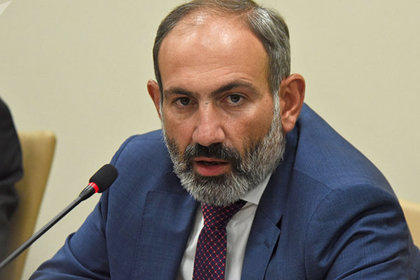 By Trend
It is necessary to double efforts for peaceful settlement of conflicts within recognized international negotiation formats, Armenian media reported citing Prime Minister of Armenia Nikol Pashinyan as saying at the opening ceremony of the 17th Francophone Summit in Yerevan.
"This also applies to the Nagorno-Karabakh conflict," Pashinyan added.
The prime minister of Armenia once again touched upon the topic he raised earlier on the necessity to include the "representatives of Nagorno-Karabakh" in the negotiation process.
In his speech, Pashinyan seven times mentioned the name of the occupied region in its internationally recognized form, Nagorno-Karabakh, never having used the word "Artsakh" used by separatists and a number of politicians in Armenia.
Moreover, in his interview with the French TV channel France 24, the Armenian prime minister stated that Armenia doesn't ask to change the negotiations process of the Nagorno Karabakh conflict, and never has.
"The negotiations process must continue in the OSCE Minsk Group co-chairmanship format," Pashinyan said.
The conflict between the two South Caucasus countries began in 1988 when Armenia made territorial claims against Azerbaijan. As a result of the ensuing war, in 1992 Armenian armed forces occupied 20 percent of Azerbaijan, including the Nagorno-Karabakh region and seven surrounding districts.
The 1994 ceasefire agreement was followed by peace negotiations. Armenia has not yet implemented four UN Security Council resolutions on withdrawal of its armed forces from the Nagorno-Karabakh and the surrounding districts.
---
Follow us on Twitter @AzerNewsAz