1 April 2016 17:14 (UTC+04:00)
3 452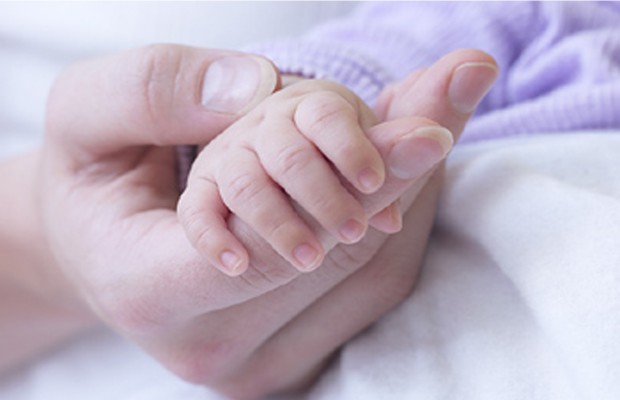 By Amina Nazarli
Azerbaijan has recorded a dramatic and accelerating progress in reducing mortality among children, and the newly revealed data proves the success in this regard.
The child mortality rate, especially among infants, has decreased threefold in Azerbaijan over the past 24 years, said Health Ministry's chief pediatrician Nasib Guliyev.
The infant mortality rate for 1,000 live births under one year was 29-30 people in 1992-1993.
"Today, the infant mortality rate in Azerbaijan is three times lower," he said, voicing the need to further reduce this figure. "In Azerbaijan, the figure is 10 per 1,000, while in Japan, Italy and Sweden the figure is 3-4. We must strive to achieve the lower figure," Guliyev said.
Child mortality is probably one of the saddest cases both for family and a country, as every child is the future of the nation.
Substantial global progress has been made in reducing child deaths since 1990, as a decrease in worldwide rate of mortality in children under-five hit over 50 percent, reducing from 90 to 43 deaths per 1,000 live births between 1990 and 2015. A global drop was achieved in the number of children under-five deaths from 12.7 million in 1990 to nearly 6 million in 2015.
Last year, 92 percent of children born in Azerbaijan passed mandatory health examinations, which is the obligatory process in Azerbaijan, the doctor said.
The health examinations are mandatory for persons aged under 18, covering about 2.6 million people throughout the country.

The 2015 examinations covering 650,000 children in the country's 39 regions revealed that some 5 percent of them were affected by several diseases. The results revealed that disease of respiratory system, blood system and blood-forming organs are among the most reported diseases.
The chief pediatrician added that juveniles also suffer from anemia, which is most often defined as a functional anemia. The reasons for this are under-nutrition and early abandonment of breastfeeding.
Meanwhile, the country's health sector achieved a historical progress in fight against the two dangerous viral infections, which are among the leading causes of under-five deaths, Guliyev reminded.
Azerbaijan was ranked 10th among the 53 European countries for the prevention of the spread of measles and rubella, according to the WHO Regional Office for Europe.
"This information was sent us by WHO Regional Director for Europe Zsuzsanna Jakab. Experts have come to this conclusion after examining the situation in this sphere for the past few years," the chief pediatrician said.
Guliyev added this is an important success for the national health system, since compared to 20 countries, where only one of these diseases have been eliminated, Azerbaijan has managed to achieve the elimination of both.
In 2002-2005, the country experienced the outbreak of measles and rubella diseases, involving more than 10,000 people. More than 50 percent of affected were people above 15 years old. Later, Azerbaijan held the campaigns for mass immunization of the population.
--
Amina Nazarli is AzerNews' staff journalist, follow her on Twitter: @amina_nazarli

Follow us on Twitter @AzerNewsAz