9 May 2014 14:10 (UTC+04:00)
1 684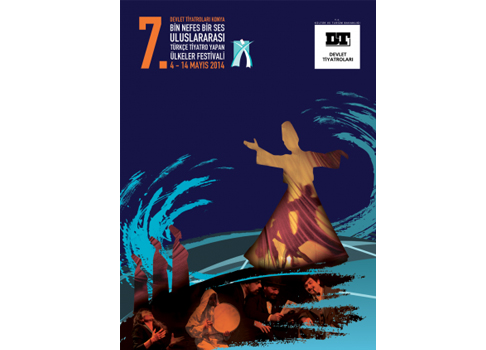 By Nigar Orujova
The staff of Azerbaijan State Academic National Drama Theater will participate in the international festival "Bin nefes bir ses" in the Turkish city of Konya.
The seventh festival hosts theater groups from Azerbaijan, Iraq and Kazakhstan along with Turkey. Ten plays would be staged at the event, which is held on May 4-14.
Theatre director Israfil Israfilov has suggested a meeting of heads of Turkic states theaters to stage plays based on the chapters of the ancient epos the book of Dede Gorgud (Kitabi Dada Qorqud).
Azerbaijani theater will present the play "Ilahi oyun" (Divine's game) based on the chapter about Dirse khan's son Bugaj of the ancient epos the book of Dede Gorgud (Kitabi Dada Qorqud) on May 10.
Kitabi Dada Qorqud is a grandiose monument of art, reflecting the history of Azerbaijani people.
Honored Artists Vidadi Hasanov, Parviz Mammadrzayev, actors Nigar Gulahmedova and Novruz Novruzlu are engaged in the performance. The play is produced by Mikayil Mikayilov, art director is Mustafa Mustafayev, musical arrangement is prepared by Amid Gasimov, and lighting designer is Rafael Hasanov.
The Book of Dede Gorgud is a heroic epic poem of the Oghuz - a Turkic tribal group who were the ancestors of the Azerbaijanis, Turks, Turkmens and the Gagauz. In terms of its historical and cultural significance, this saga is a grand testament to the culture of the Turkic world of ancient and medieval times.
The character of Dada Gorgud is at the center of the book. He is the book's narrator and one of its main characters. As a storyteller, he seems to have lived longer than many of the people who are protagonists in his story. His most important function is at the end of each story where he makes a moral statement to summarize the plot.
The epos is an indispensable source for learning the subtlety of the Azerbaijani language, historical events and personalities, the culture of Azerbaijanis.
The book shows patriotism, heroism, wisdom of Azerbaijanis, foresight, spiritual values, customs and traditions of the Oghuz Turks, as well as Azerbaijani toponyms.
Related News