29 April 2014 09:14 (UTC+04:00)
1 609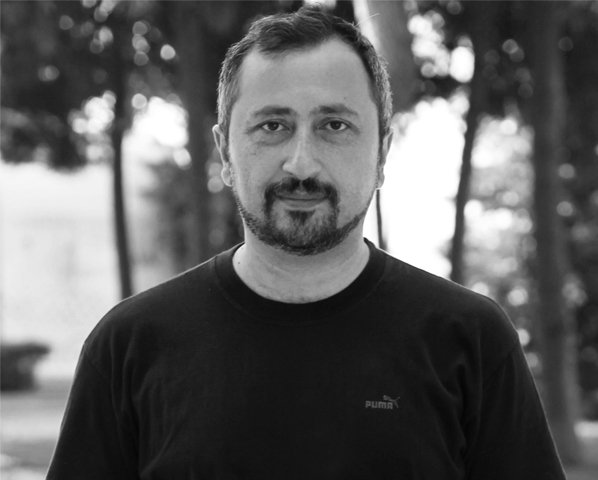 By Nigar Orujova
Yarat! Contemporary Art Space invites art amateurs to a new workshop, dedicated to the enigma, power and energy of creating word.
The workshop, which will be held three times a week from June 1 to June 30, is meant to introduce students to various analytical techniques, to help them develop further their writing skills and to prepare them for professional works with critical and analytic capabilities in dealing with texts on contemporary art and culture.
Course leader, Teymur Daimi is a multimedia artist, filmmaker, philosopher, art & film critic, theorist of culture, art-consultant, art teacher, publicist and poet.
His professional interest lies in interdisciplinary activities comprehending visual arts, filmmaking, experimental cinema, theory of perception, art writing, pedagogical practice, neurophysiology, psycho-technologies and anthropological practices.
The course will consist of two basic parts, theoretical and practical.
Theoretical part introduces students to the art history, particularly history of contemporary art, and helps them learn to use some of the core principles of creative writing and critical analysis.
Practical part includes constant work of students on their own writings. By the end of the course, each student should be able to write an independent analytic text.
Moreover, during the workshop students will attend different art related locations - museums, galleries, artist's studios.
The workshop's target group is students or young professionals in humanitarian field with keen interest in magic of WORD, philosophy of ART and culture who are going to be next cultural analyst or art publicist. Good writing skills are an asset.
At the end of the workshop, the works that students write would be published as a collection of articles on contemporary art. The best and successful writings will be suggested for publication in most prestigious magazines.
Registration for the workshop will start from May 5 and will last until May 20.
Application form and motivation letter (min 200 words) should be e-mailed at [email protected], [email protected] Only the short-listed candidates will be notified.
Related News