Azeri film bidding for Oscar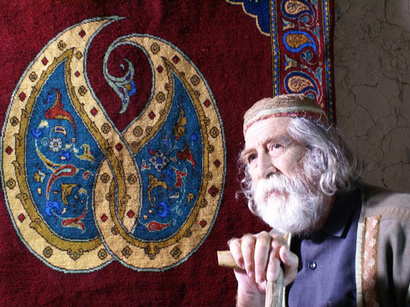 A movie by Azerbaijani filmmakers has been presented for an Oscar nomination, the state news agency AzerTac reported.
The film Buta has passed the first stage successfully, member of the Oscar National Committee, Ali Isa Jabbarov, said.
Jabbarov said that further to the success in international festivals and contests, the film was sent to the U.S. by the committee. Buta has already been included in the initial list of the Oscar. 12 films will proceed to the next stage and 5 films to the final, he said.
"Buta" is a story about a lonely seven-year-old boy Buta, who lives in a mountainous village with his grandmother. He is befriended by an old man, a liquid soap merchant who once loved and lost Buta's grandmother. The old man's friendship and wise advice helps Buta to overcome his difficulties in life. Buta's grandmother, in the meantime, is weaving a special carpet in memory of Buta's mother. The carpet features a 'buta' pattern, which represents love. Buta, inspired by his grandmother's work, decides to make his own "buta" on the rocks...
The film, directed by Ilgar Najaf, stars Azerbaijani actors Rafig Azimov, Tofiq Aliyev, Elnur Karimov, and others.