Tofig Kazimov. Founder of national lyrical-psychological theater school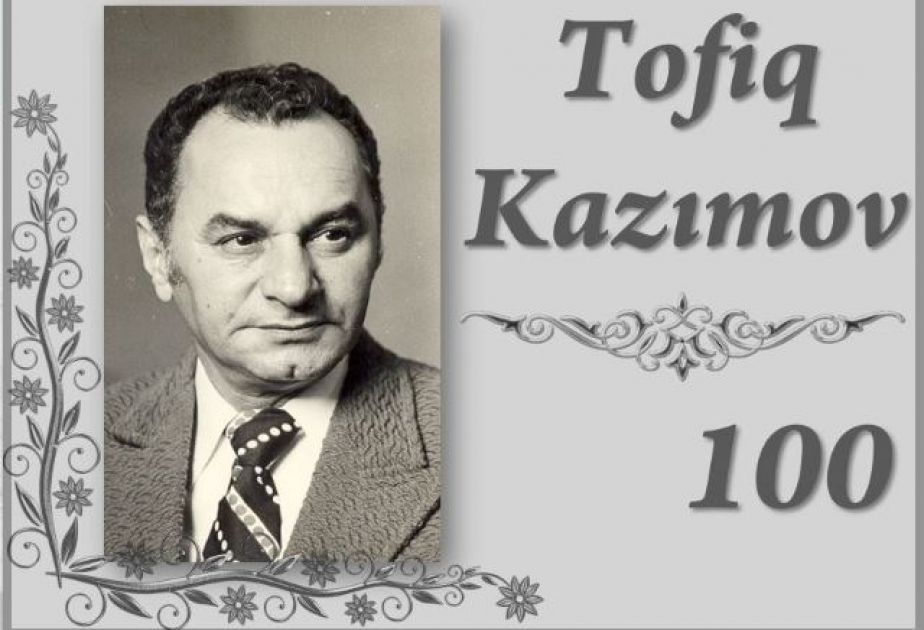 Tofig Kazimov is regarded as one of the founders of the lyrical-psychological theater school in Azerbaijan.
Many theater masterpieces, including William Shakespeare's "Hamlet", Ilyas Afandiyev's "You Are Always With Me", Jalil Mammadguluzada's "The Dead", Mammad Said Ordubadi's "Sword and Pen" and other plays were staged at the Azerbaijani National Drama Theater, where he served as the chief director.
His passion for innovation and a burning desire to offer high-quality theater productions left an indelible mark on theater history.
The play "You are always with me" is a turning point in Tofig Kazimov's creative style as he brought lyrical-psychological theater to the national stage.
The unending list of his works includes plays "Summer Days of the City", "Antony and Cleopatra", "Star of Seville", "Vizier of the Lankaran Khanate", "Peri Jadu", "Lies", "After the Rain", so admired by theater enthusiasts of that time.
At the same time, Tofig Kazimov was the co-director of the film "Morning", produced by AzerbaijanFilm Studio in 1960.
"Morning" is a Soviet historical drama based on Mehdi Hussein's work of the same name.
The film also describes events about the life of oil worker Bayram and touches on many topics, from love to historical events.
Tofig Kazimov also attracted many young talents to the National Drama Theater. He created a new theater poetics and defined its aesthetic features.
In 1965, Tofig Kazimov was awarded the Azerbaijan SSR State Prize for the play "Antony and Cleopatra". He was also named Honored Artist of the republic (1961) and People's Artist (June 1, 1974).
January 14 marked the 100th anniversary of the impressive theater figure. On this occasion, the Azerbaijan National Library hosted a traditional book exhibition dedicated to him.
The exposition includes books, articles, and other objects, highlighting Tofig Kazimov's contribution to theater art. The library also launched a virtual exhibition "Tofig Kazimov - 100".
With his invaluable contribution, Tofig Kazimov will stay in the theater lovers' memory for many years as the best match in the history of the Russian national team.
---
Follow us on Twitter @AzerNewsAz