Famous works of Zaha Hadid seen from outer space [PHOTO]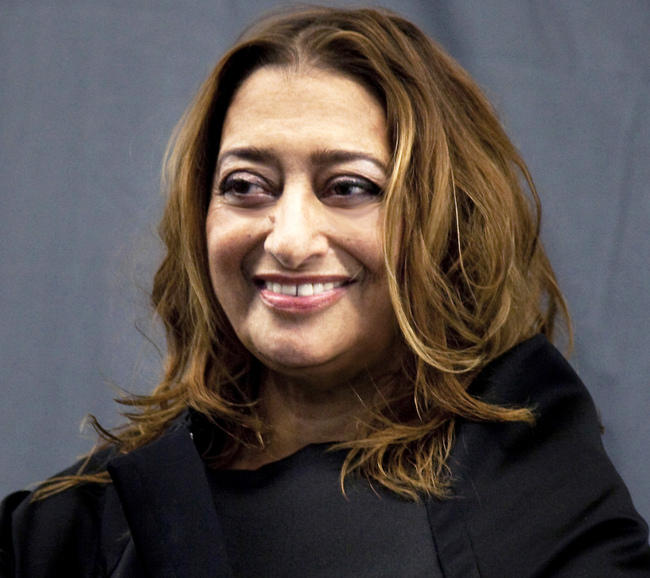 Globally renowned architect Zaha Hadid was regarded as the world's most successful and influential female in her profession. She became the first woman to be awarded the Pritzker Architecture Prize, one of the highest honors in the field, and the Royal Institute of British Architects (RIBA) gold medal. These are just two of the many recognitions bestowed on her across the world.
Described as the "Queen of the curve", her remarkable talent inspired many people, making her a role model not only for female architects, but for many women in other fields. Unfortunately, Zaha Hadid passed away prematurely on March 31st, 2016. However, she left behind a fascinating and inspirational legacy and an architecture firm currently in charge of almost a thousand projects.
To commemorate Zaha Hadid's death, the Earth Observation company Deimos Imaging has released satellite images of some of her most famous works. These impressive buildings, especially if you're standing nearby, look even more majestic when their imposing proportions can be appreciated from space.
Heydar Aliyev Center
The Heydar Aliyev Center is a cultural center that hosts a library, a museum and a 1,000-seater hall in Baku. It was built in 2013 and its undulating and fluid shape resembles a cave that smoothly flows from the crust of the earth to then fall back into the ground again.
The Heydar Aliyev Centre designed offers a vibrant programme of arts, music and performance to audiences in the vaulted spaces and distinctive wave-like form that dominates the eastern aspect of the city.
Recognized as an architectural masterwork, the Heydar Aliyev Center has immediately grown into a signature architectural landmark of modern Baku.
Bridge Pavilion
The Zaragoza Bridge Pavilion, built to serve as a gateway to the World Expo in 2008, is Zaha Hadid's first completed bridge design. The 280 metres of fibre-glass reinforced concrete go across the river Ebro, imitating the shape of a gladiola flower.
Sheikh Zayed Bridge
Two years later, in 2010, the 842-metre-long bridge Sheikh Zayed, was finished. This bridge, named after the country's principal architect and former president Sheikh Zayed bin Sultan Al Nahyan, emulates the rippling of sand dunes and connects Abu Dhabi Island with the mainland.
Galaxy SOHO
Completed in 2012, the Galaxy SOHO in Beijing, is probably one of Zaha Hadid's most futuristic designs. This swirled, corner less complex of shops, offices and restaurants was among the twelve RIBA (Royal Institute of British Architects) International Award winners in 2013. This prestigious professional body would name Zaha Hadid the first woman recipient of its Royal Gold Medal in 2016.
Dongdaemun Design Plaza
The Dongdaemun Design Plaza, also called the DDP, is an ultramodern aluminum-plated structure that pops up in the middle of a historical district of Seoul famous for its 24-hour cafes and shops. This curved structure — whose name literally means the Great Eastern Gate – is a cultural hub that includes a great variety of public spaces such as Exhibition Halls, a Design Museum and Labs, an Academy Hall, and a Media Center among many others.
DDP is the first public project in Korea that used 3-Dimensional Building Information Modelling (BIM) to ensure its efficiency, quality and cost-effectiveness. BIM enables designers to have a greater control of details and to visualize the outcomes much better than the traditional 2D drawings.
---
Follow us on Twitter @AzerNewsAz