AZAL urges passengers departing from Baku to reach airport on time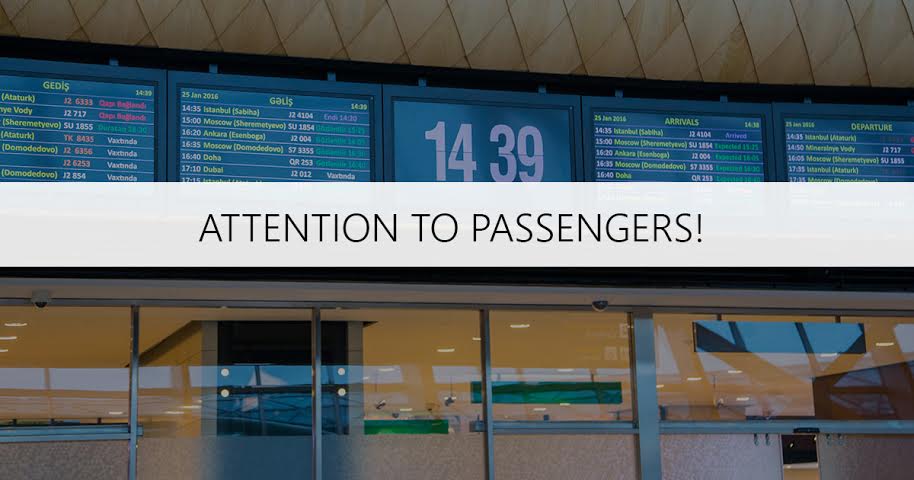 Azerbaijan Airlines, AZAL, recommends its passengers departing from Baku to arrive in check-in counters 3 hours before the departure time shown on air ticket due to the start of the summer holiday season and increased workload of the Heydar Aliyev International Airport, as well as increased security measures.
Furthermore, under the rules of entry into the Republic of Turkey, the validity of passport of Azerbaijani citizens (including children and infants) must be at least 90 days from the date of entry into the country. In case of availability of a visa to stay in Turkey, the passport must be valid for 60 days after the expiry date of the visa.
In case of additional questions, please call: (+99412) 598-88-80 and *8880*, or write to e-mail [email protected].
One can clarify the schedule of departures and arrivals calling the airport helpdesk: +(99412) 497-27-27, or download the file from the link https://www.azal.az/upload/pdf/Summer_Timetable_AZAL_AZALJET_EN.pdf
Azerbaijan Airlines is a major air carrier and one of the leaders of the aviation community of CIS countries. AZAL with the newest airplane fleets, consisting of 25 airplanes, does not have a single old plane.
Azerbaijan Airlines is a member of the International Air Transport Association (IATA)
---
Follow us on Twitter @AzerNewsAz