19 January 2016 11:43 (UTC+04:00)
2 803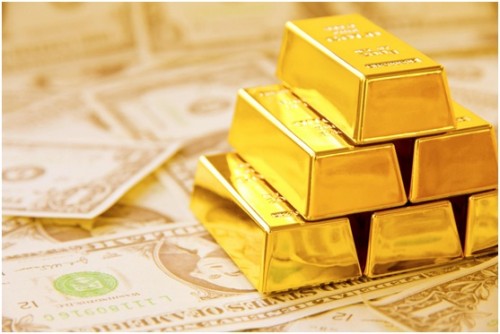 By Nigar Orujova
Anglo-Asian Mining, a company dealing with the extraction of precious metals in Azerbaijan, has increased its gold production in 2015.
The company reported that it produced 72,032 ounces of gold, which is 19.5 percent more than in 2014, when 60,285 ounces of gold were extracted.
In 2015, the company also could increase production of cooper –969 tons per year, which is a 24 percent more than the production in 2014 – 784 tons.
A decrease was noted in the production of silver. Some 28,626 ounces were extracted in 2015, while the production the year before reached 31,177 ounces.
The company has sold 63,924 ounces of gold at an average of $1,161 per ounce in 2015. Cooper concentrate sales generated $3.3 million.
Net debt, being interest-bearing loans and borrowings less cash and cash equivalents, totaled $49.2 million as of December 31, 2015. The same index was $52.4 million in 2014.
"This has been a significant year of growth for Anglo Asian at our flagship Gadabay mine in Azerbaijan," Anglo Asian CEO Reza Vaziri said. "Gold production was the highest recorded and we met our production target set at the beginning of 2015."
Vaziri believes the company has delivered on its turnaround strategy in 2015 to return Anglo Asian to profitability by means of increasing production at Gadabay, the successful launch of the flotation plant in the third quarter of the last year, and continuing plant optimization to improve efficiencies and cost controls.
"I look forward to reporting on our developments during the course of 2016 as we continue our momentum of establishing Anglo Asian as a leading mid-tier gold and copper producer in Caucasia," he said.
Anglo Asian Mining plc is a gold, copper and silver producer in Central Asia with a broad portfolio of production and exploration assets in Azerbaijan. The Company developed Azerbaijan's first operating gold/copper/silver mine – Gadabay – which commenced gold production in May 2009. The Company has a second mine – Gosha – located 50 km away from the first mine. The ore produced here is processed at the Gadabay plant of the company.
The company is also developing the Gadir underground mine which is co-located at the Gadabay site – a polymetallic deposit which ore has a high copper content. As a result the company produces copper concentrate from its Sulphidisation, Acidification, Recycling, and Thickening (SART) plant.
Anglo Asian has also commenced production of a copper and precious metal concentrate using a small scale, low capital expenditure flotation plant, which commenced production in the last quarter of 2015. This is initially processing tailings from the agitation leach plant.
Anglo Asian is also actively seeking to exploit its first mover advantage in Azerbaijan to identify additional projects, as well as looking for other properties in order to fulfill its expansion ambitions and become a mid-tier gold and copper metal production company.
__
Nigar Orujova is AzerNews' staff journalist. Follow her on Twitter: @o_nigar
Follow us on Twitter: @AzerNewsAz
Related News