Second satellite program to cost over $191M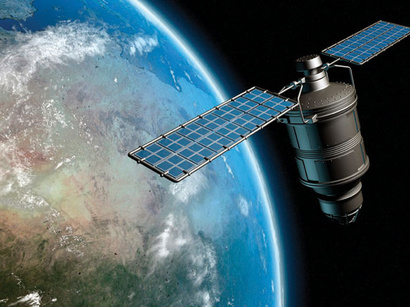 By Nigar Orujova
A second satellite program in Azerbaijan will cost over $191 million, the State Procurement Agency of Azerbaijan reported.
These funds will be spent on the construction of the second geostationary satellite Azerspace-2/Intelsat 38 and the purchase of ground satellite equipment.
The second satellite program will be financed with long-term and concessional loans from Export Development Canada.
Canadian Space Systems/Loral, a leading provider of commercial satellites, will build Azerbaijan's second telecommunications satellite.
The satellite design is based on the highly reliable SSL 1300 satellite platform, which provides flexibility for a broad range of applications and technology advances.
Azerspace-2 is scheduled for launch in late 2017-early 2018. Work on the installation of ground station equipment must be completed no later than 2017, and the ready satellite shipped to the launch site before the end of 2017.
Azerspace-2 will be launched into orbit by a French company, according to Communications and High Technologies Minister Ali Abbasov.
The country's first satellite was launched on an Ariane 5 ECA carrier rocket from French company Arianespace.
He said that the second satellite would be a part of a new satellite constellation, which includes radar satellites as well. This advantage will allow Azerbaijan to use not only the telecommunications capabilities of the spacecraft, but also enhance its ability to monitor the Earth's surface.
Azerbaijan entered the space club less than two years ago with the launch of the first Azerbaijani telecommunications satellite Azerspace-1, which provide services such as digital television, data transmission, VSAT multi-service networks, and governmental communications.
The total value of the Azerspace-1 project is about $230 million.
Azerspace-2 will be placed in an orbital position of 45 degrees east longitude and the International Telecommunications Satellite Organization rents 45.9 percent of its resources.
Azerspace-2 will cover a service area of Europe, South-East Asia, Middle East and Africa.
The geostationary satellite Azerspace-2 will be equipped with Ku- and Ka-band transponders, designed to provide digital broadcasting, Internet access, data transmission, the creation of VSAT multi-service networks, and other services.
Moreover, Azerbaijan's satellite operator Azercosmos operates the AzerSky low-orbit satellite.
Azersky has a broad range of applications including defense and security, emergency response, the exploration of natural resources, maritime surveillance, sea faring, environmental protection, urban planning, cartography, and tourism.
The satellite is capable of shooting 6 million square kilometers of the surface of the Earth. The resolution of the images obtained will be 1.5 meters. The satellite will work in orbit for 12 years.
Pictures taken from AzerSky will be used in agriculture, the Communications and High Technologies Ministry reported earlier. The satellite will capture photos of the earth's surface before late 2015.
Pictures will be obtained both from the AzerSky satellite and the Pleiades satellite of the French Airbus Defence and Space Company. The resolution of images obtained from the Pleiades satellite, is 0.5 meters, and 1.5 meters from the Azersky satellite.
__
Nigar Orujova is AzerNews's staff journalist, follow her on Twitter: @o_nigar
Follow us on Twitter @AzerNewsAz