Azerbaijan, Iran sign MoU on railway construction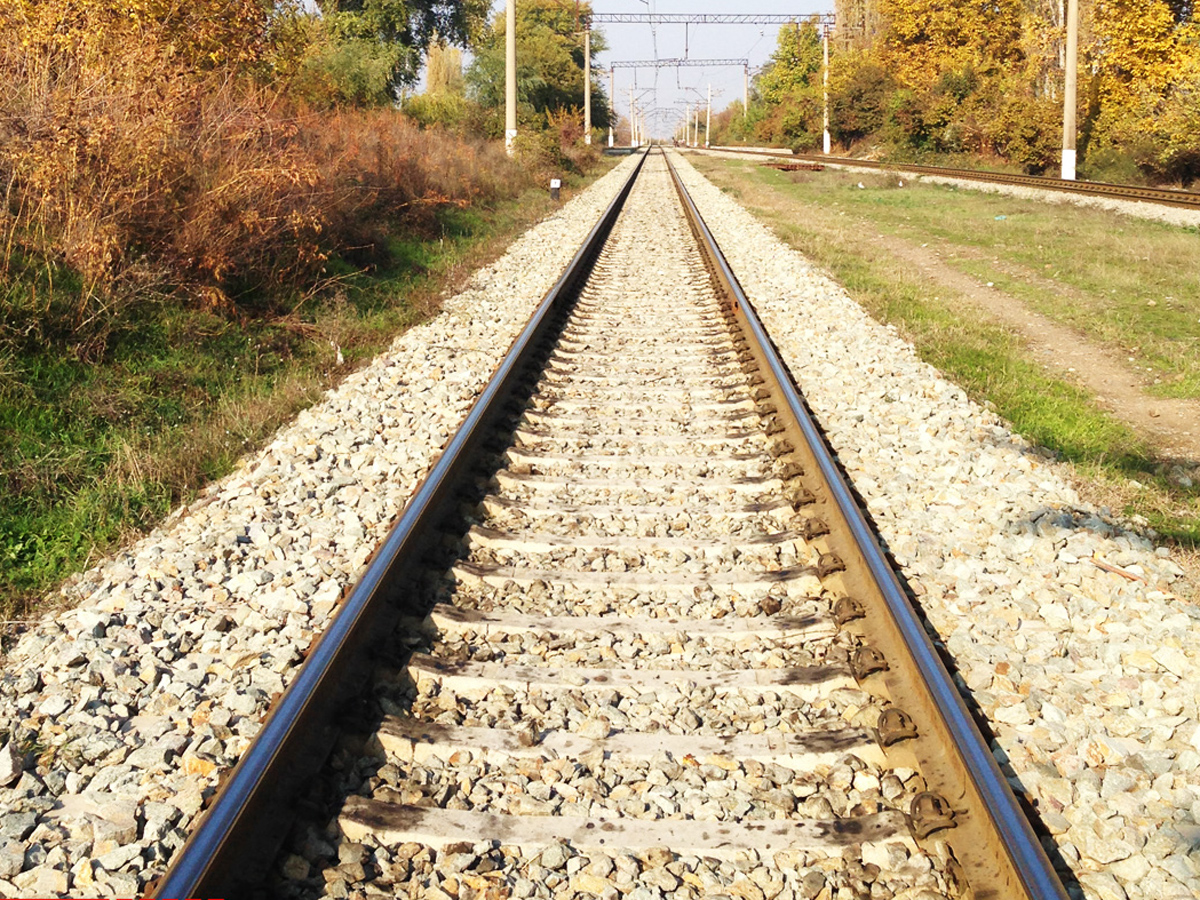 By Aynur Karimova
Azerbaijan and Iran will construct a railway to carry a capacity of 5 million tons of goods. This was envisaged in a Memorandum of Understanding signed during a joint meeting of the Economic Committee of Iran and Azerbaijan in Tehran, Iranian media reported on October 10.
Azerbaijan and Iran also agreed to establish a joint working group to discuss actions for linking railway lines as part of the North-South Transport Corridor and the creation of appropriate infrastructure on the two countries' border.
These actions involve the construction of border railway lines in Azerbaijan and Iran, the joint construction of a border bridge, and building a terminal for cargo transshipment.
During the meeting, Azerbaijan's Economy and Industry Minister Shahin Mustafayev emphasized the development of political and economic relations between Azerbaijan and Iran and noted that the official visits of the presidents play an important role in the development of these relations.
"Following the reciprocal visits of the presidents, Azerbaijani-Iranian relations entered a new stage of development," he said, adding that 22 documents have been signed between the two countries.
Touching upon the meeting of the Azerbaijani-Iranian Intergovernmental Commission on Trade, Economic and Humanitarian Cooperation, Mustafayev said that the main goal of the meeting was to discuss issues related to the North-South transport corridor, which plays an important role in expanding the transit potential of both Azerbaijan and Iran.
"Today, due to the lack of connection between the railways of Azerbaijan and Iran, cargo from the border checkpoint is transported via cars," he stressed. "By connecting the railways within the North-South project, the two countries will be able to increase cargo and passenger transportation by many times and expand their bilateral economic cooperation."
Iran's Communications Minister Mahmoud Vaezi, in turn, said that one kilometer length of the railway has been established and the MoU will pave the way for building another one kilometer.
The North-South railway will connect Northern Europe to South-East Asia. It will serve as a bridge to connect the railways of Iran, Azerbaijan and Russia.
This project envisages the creation of a border railway bridge between Iranian Astara and Azerbaijani Astara, as well as laying an 8-kilometer-long segment on Azerbaijani territory.
The railway's capacity will stand at 1.4 million passengers and 5-7 million metric tons of cargo per year, according to the preliminary estimations. As many as 22 tunnels and 15 bridges will be built throughout the railway.
The volume of cargo transportation through the corridor will amount to 6 million metric tons at the initial stage and will reach 15-20 million metric tons in the future.
The Chairman of Azerbaijani Railways CJSC, Javid Gurbanov, believes that the North-South railway project will bring great profits to Azerbaijan and Iran.
"According to statistics, the volume of freight transportation between Europe and India is 25 million tons a year, between Russia and Iran, 6 million tons; the Gulf states and Europe, 30-40 million tons," he said. "Despite the fact that the shortest way to St. Petersburg, Helsinki, Berlin, many cities of the Russian Federation, etc., passes through Azerbaijan and Iran, almost all cargoes pass us by. That deprives both the railways of Iran and Azerbaijan from profits. Therefore, we are interested in this railway being built."
It is expected that the railway lines of Azerbaijan and Iran will be linked before late 2016.
"In order to link the two countries' railway lines, it is needed to build an eight-kilometer long railway in Azerbaijan, and a two-kilometer long railway in Iran," Iranian Ambassador in Azerbaijan Mohsen Pak Ayeen told journalists on October 12. "Azerbaijan has said it would start this process in 10 days," he said. "A bridge should also be built over the Astara River."
Hailing Azerbaijan and Iran as a door to Asia and Europe, the ambassador noted that a customs terminal with a capacity of four million tons will be constructed.
Azerbaijan and Iran have had diplomatic relations since 1918. Iran recognized Azerbaijan's independence in 1991 and diplomatic relations between the two countries were reestablished in 1992.
Currently, the two countries are focused on expanding economic ties in various fields, including industry, agriculture, energy, alternative energy, and transportation.
Iran's export to Azerbaijan during the first half of 2015 decreased 55.36 percent to $42.52 million year-on-year. Azerbaijan's export to Iran also decreased 67.11 percent to $11.16 million during that period.
--
Aynur Karimova is AzerNews' staff journalist, follow her on Twitter: @Aynur_Karimova
Follow us on Twitter @AzerNewsAz