Azerbaijan-Iran to expand tourism co-op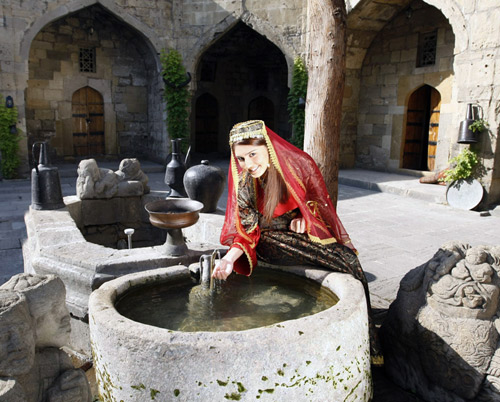 By Nigar Orujova
Azerbaijan and Iran plan to expand cooperation in tourism. The sides are expected to sign a document on tourism cooperation, the Iranian tourism organization reported.
During the meeting with reporters, Masoud Soltanifar, the vice-president and head of the Iranian Cultural Heritage, Handicrafts and Tourism said he intends to visit Azerbaijan on May 18.
Alongside several meetings with Azerbaijani officials, Soltanifar will take part in an international event to be held in Baku.
Earlier, some media outlets reported that Azerbaijani citizens have been banned from going to Iran more than twice a month. However, Iran's embassy in Azerbaijan dismissed the information as untrue. The ban was reportedly introduced at the Bilasuvar customs checkpoint.
Azerbaijan is turning into a regional tourism hub attracting over 2 million people in 2014. Azerbaijan plans to increase its tourist flow up to 5 million people a year. Today, the country of natural and manmade beauty, has the capacity to accommodate over 35,000 tourists in its 530 hotels.
Iran unilaterally abolished the visa regime with Azerbaijan in 2009. This gave Azerbaijani citizens the opportunity to travel to Iran without a visa. Iran is a popular destination for Azerbaijanis.
Iran enjoys great tourism resources such as historical attractions, natural tourist sites, and religious tourism hubs. Today, the country expects a boost in tourism from many countries, once all sanctions are lifted.
In terms of tourism potential Iran ranks 15th in the world, according to Iranian media, but based on the number of tourists it ranked only 45th-48th.

While 50 percent of tourists heading Iran do so on religious grounds, tourists from Europe, Canada, and Australia mostly visit the country's natural sites in the north and its deserts in the south.
Masoud Soltanifar has previously said that Iran plans to boost the number of visiting tourists to 20 million people in 20 years, with a projected income of over $30 billion. He added that currently 950 tourism-related projects are underway in the country.
He said that in the last Iranian year (which ended on March 20), Iran received 96 percent more tourists than the previous year. Many foreign investors have expressed a willingness to visit Iran.
--
Nigar Orujova is AzerNews's staff journalist, follow her on Twitter: @o_nigar
Follow us on Twitter @AzerNewsAz