1 December 2014 16:59 (UTC+04:00)
3 059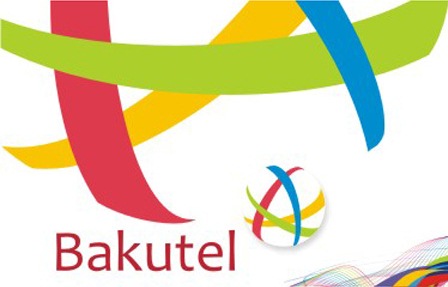 By Nigar Orujova
Azerbaijani capital Baku will host the telecommunication and information technology exhibition "BakuTel 2014", the largest ICT event in the region, on December 2-5.
For 20 years, the leading players in the telecommunication market gathered at the largest telecommunications exhibition in the Caspian basin and the Caucasus. The international prestige of BakuTel is confirmed by the support of such global industry institutions as the United Nations, International Telecommunication Union, and Regional Commonwealth in the field of Communications.
This year, Bakutel will be bring together more than 250 companies from 23 countries, including leading ICT companies, Azerbaijani mobile operators, telecom operators, internet service providers, system integrators, distributors of famous brands, 40 percent of which are regular participants.
Visitors will face robots that will be unveiled for the first time in Baku creating a special solemn and festive atmosphere at the event.
National stands of several countries will feature companies taking part in the exhibition for the first time. Traditionally, the exhibition will give an opportunity to young specialists to speak about their inventions, program and services.
The exhibition provides sections such as Communication & Networks, Devices & Accessories, Digital Business Solutions, ECM & Input/Output Solutions, ERP & Data Analysis, IT Infrastructure & Data Centers, IT Services, Research & Innovation, Security, Web & Mobile.
As usual, BakuTel will present a business programs which will include a conference, seminars, round tables, business and internet forums held in Baku Expo Center.
A conference called "Internet of things: beyond connectivity" will cover the new stage in the development of the Internet, and will take place at the Fairmont Baku Hotel on December 2-3.
Panel discussions and numerous sessions will be organized during the conference.
The international forum "e-Gov 3.0: Call for innovation, modern trends and new opportunities" dedicated to the formation of e-government, the prospects of its activities and its development in Azerbaijan and around the world will be held at the Baku Expo Center on 3 December.
Moreover, the forum "Formation of Informatics - Today's Challenges" will touch education in the field of ICT, which is need of modernization in Azerbaijan today, and new techniques will be also held at the Baku Expo Center on December 3.
In addition, the exhibition in Baku Expo Center will include eight seminars from companies Molex, Acm Chapter, Karel/Coriant, Smart Communications, Vision Solutions, ROMSAT, RiT Technologies on December 3-4. Opening of the first women's club in Azerbaijan "Women in IT" "Femmes Digitales" will also be held during the exhibition.
Today, Azerbaijan is actively preparing for the Baku 2015 European Games, which will be promoted at the exhibition.
Visitors can use special free busses to come to the Baku Expo Center and back to the city. For more information:http://www.bakutel.az/2014/?p=visitors_venue&l=en.
Related News