6 November 2014 12:37 (UTC+04:00)
1 384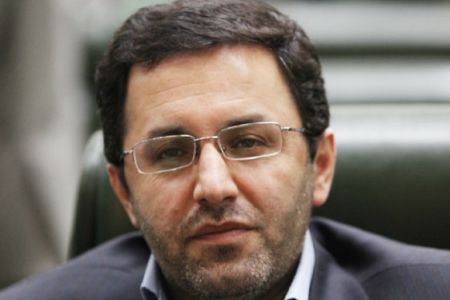 By Sara Rajabova
An Iranian MP called for developing relations and increasing of the trade turnover between the Islamic Republic and Azerbaijan.
Javad Jahangirzadeh, a member of Iranian parliament's National Security and Foreign Policy Commission, told Trend Agency on November that 5 the development of relations with neighboring countries is the priority of Iran's foreign policy, noting that Azerbaijan has important place among its neighbors.
He said Iran and Azerbaijan are friendly and brotherly countries, adding that Iranian and Azerbaijani people are bound by common historical, cultural and religious roots.
Jahangirzadeh added that these deep ties and friendly relations between the presidents of Azerbaijan and Iran create groundwork for the development of relations between the two countries.
He said, however, the volume of trade turnover between the two countries is not satisfactory.
"Trade turnover between Azerbaijan and Iran is equal to $500 million. This figure doesn't correspond to the level of relations between the two countries and it should be increased by several times," Jahangirzadeh said.
He went on to note that Azerbaijan and Iran have great potential to develop their economic relations.
"The two countries should expand their cooperation in the oil, gas, energy, trade and industrial spheres. It is necessary to create favorable conditions for selling Iranian produced goods in Azerbaijan and vice versa," Jahangirzadeh added.
Tehran has in recent years focused seriously on development of ties with neighboring countries, including Azerbaijan which enjoys various commonalties with Iran in religious, historical and cultural fields.
The two countries have also expanded the relations with the reciprocal visit of the high officials. Azerbaijani President Ilham Aliyev visited Iran in April and Iranian President Hassan Rouhani is expected to visit Azerbaijan in mid-November.
Iran and Azerbaijan have had diplomatic relations since 1918. Iran recognized Azerbaijan's independence in 1991, and diplomatic relations between the two countries were established in 1992.
The trade turnover between Azerbaijan and Iran stood at $144.045 million in January-September 2014, according to the State Customs Committee (SCC) of Azerbaijan.
In nine months, goods worth $115.6 million were imported to Azerbaijan, and the goods exported from the country were worth $28.45 million.
Related News