TASIM OKs WB's proposal on 3rd alternative route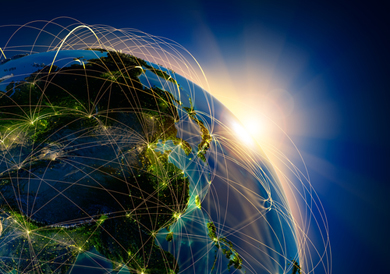 By Aynur Jafarova
The participants of Trans-Eurasian Information Super Highway (TASIM) project have approved the World Bank's proposal on laying the third alternative route.
Earlier, the World Bank proposed to lay the third route through the territory of Turkmenistan.
"The route also leads to China, as well as the East Asian countries (Indonesia, Vietnam, etc.) with a high requirement for internet capacity," TASIM Head of the Working Group on the TASIM project Zaur Hasanov told Trend Agency on August 19.

He also added conducting a research into the new route is one of the future goals of relative officials and works are underway in this regard.
The third alternative route was first included in the agenda of a meeting of TASIM project participants in Baku on July 11.

The meeting participants called on the involved parties to present their vision of the project business model and traffic management, investment allocation and income by September 15.
The prospects for Chinese and Turkish markets and their needs for growth will be examined in the coming years as well.

All these issues would be included in a paragraph in the principled agreement on TASIM construction. It will be signed after reaching an agreement among the parties.
The TASIM project envisages creation of a major transit link from Frankfurt to Hong Kong. The line will connect the major centers of information exchange in Europe and Asia together, stretching through China, Kazakhstan, Azerbaijan, Georgia, Turkey, and Germany. A reserve North transit line will go through the territory of Russia, Ukraine, and Poland.
A Memorandum of Understanding on the establishment of the TASIM consortium was signed during the 19th international exhibition and conference BakuTel-2013, which was held in December in Baku.
In September 2013, the UN General Assembly passed a resolution supporting Azerbaijan's initiative on establishment of Eurasian Connectivity Alliance (EuraCA) and construction of TASIM.
TASIM will be implemented in two stages. The project is expected to come on stream at a cost of $100 million. The length of TASIM will amount to 11,000 kilometers and its initial network bandwidth will reach 2 Tbit/s.