EBRD OKs syndicated loan worth $42 million to Demirbank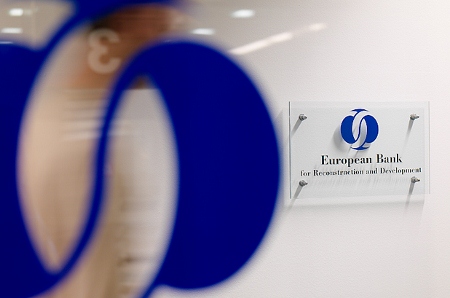 By Aynur Jafarova
The European Bank for Reconstruction and Development (EBRD) has allocated a syndicated loan worth $42 million to Demirbank, one of the leading private banks in Azerbaijan, to support private sector development.
EBRD's Head of Office in Baku Neil McKain said the two loans to Demirbank bring EBRD's total investment in Azerbaijan this year to $255 million, which is already more than for the whole of 2013.
"We invest across many sectors of the country's economy, from micro, small and medium-sized enterprises (MSMEs) to large infrastructure projects, and we are pleased to work with Demirbank to support further improvements in the private sector," he said on July 25.
Demirbank's Deputy Chairman of the Executive Board Rauf Akhundov said the syndicated loan facility helps tremendously to diversify the funding sources of the bank, provides SMEs with access to long-term and low-cost financing, and contributes to even greater trust in Demirbank by its partners.
The EBRD has syndicated $29 million to commercial banks on a best-efforts basis, with the remainder coming from the EBRD. The facility is aimed at attracting new international investors to Azerbaijan.
Most of the 11 commercial banks participating in the syndicate are new relationships for Demirbank, with several extending maturity of their investment to five years which is very rare in the syndicated loan market and a longer maturity than traditionally offered to financial institutions.
The EBRD has been active in Azerbaijan since the country's independence. To date it has invested in 146 projects with over $2.5 billion across various sectors of the Azerbaijani economy.
One of the EBRD's priorities in the country is to support the growth of the non-oil private sector by investing in dynamic SMEs.