26 February 2014 13:10 (UTC+04:00)
1 361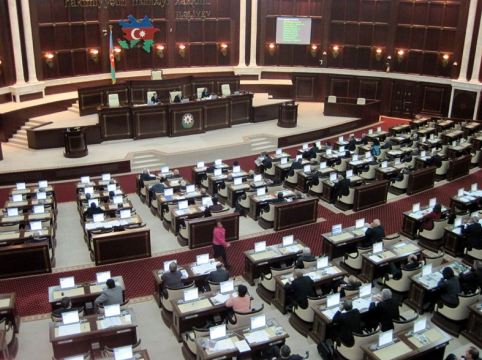 By Aynur Jafarova
Azerbaijan's Parliament adopted a draft law on "sea ports".
The law was passed at the parliament's plenary session during its first reading on February 25.
Head of the Parliamentary Economic Policy Committee Ziyad Samadzade said the law will regulate relations in merchant shipping at sea ports, as well as the ports' construction, opening and closing, and other works.
Parliament members said in their speeches that the adoption of such a law is very important and would contribute to the economic development of the country.
The law will be a basis for the state regulation of the seaports' operations.
It will also cover the activities of shipping agents, marine terminal operators, carriers, port infrastructure owners, and issues regarding the financing of ports' operations and the terms of renting state-owned properties and so on.
Baku, Azerbaijan's capital, has the largest port in the Caspian Sea, and it is possible to sail from Baku to Russia, Central Asia, and the Anzali port in Iran.
Cargo transportation from the Baku Port with a shipment capacity of 5-10 million tons of loads per year takes a long time due to the location of the port in the center of Baku and its heavy traffic.
A new port at the Alat settlement in Baku's Garadagh district is currently under construction by the Complex Construction Directorate under the Transport Ministry.
Under the project, the Dutch contracting company Van Oord will finish the work on the maritime part of the new port, and the local company Azerkorpu will conduct preparations for the main operations on its ground part.
Construction work which started in November 2010 is carried out in three stages. The first phase of the project involves the construction of two ferries and three cargo berths for receiving containers and conventional bulk carriers; the second phase of the project envisions the construction of three additional cargo berths, and the third one concerns the construction of two more cargo berths.
In the first stage, the port will be capable of handling up to 10 million tons of cargo; in the second stage, its capacity will reach 17 million tons of cargo, and in the last stage, the port will handle 25 million tons of cargo.
In addition to a logistics center, a free economic zone will be created in the territory of the port in the future. Construction work will cost the Azerbaijani government more than $1.1 billion.
Related News