Over 120 state institutions approved internal information security guidelines [PHOTOS]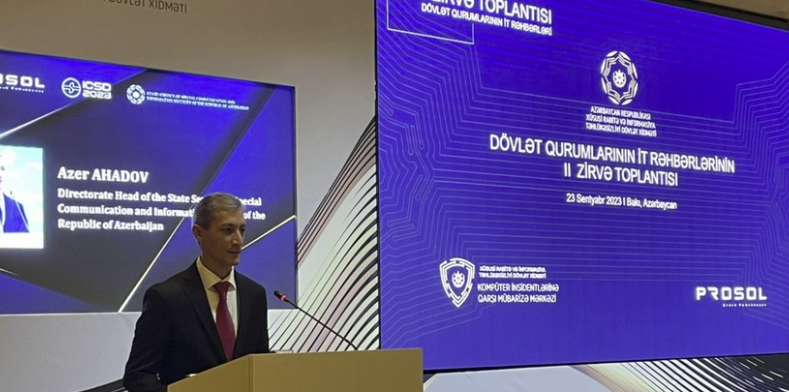 As a result of methodological assistance provided by the State Service of Special Communication and Information Security of the Republic of Azerbaijan and trainings held, currently more than 120 state institutions have developed and approved their internal guidelines on information security in accordance with the recommendations of the Coordination Commission on Information Security, Major General Azer Ahadov, Head of the State Service Department, said at the II Summit-Meeting of Heads of IT Services of State Institutions, Azernews reports.
According to General, in order to ensure safe use of the Internet in state institutions, strengthen information security, as well as raise awareness and knowledge of employees in this field, the Coordination Commission on Information Security has prepared a draft "Instruction on ensuring information security" and sent it to state institutions for implementation in accordance with the direction of their activities.
Ahadov added that the Commission has developed an "Information and Cyber Security Strategy".
Number of fake domains in Azerbaijan similar to state domains announced
In the first half of this year, 52 fake domains similar to state domain names were detected in Azerbaijan.
Tural Mammadov, head of the State Service for Special Communication and Information Security, said this in his speech on "Works done, innovations and plans for the future" at the II summit of IT-heads of state agencies held today.
T.Mammadov said that these domains have already been detected by special cyber-intelligence means during registration: "They have been blocked all over the country together with relevant state institutions. Blocking them means blocking quite a lot of cyber attacks at the preparatory stages."
---
Follow us on Twitter @AzerNewsAz