Presentation of Baku Expo 2025 project held in Paris [UPDATE]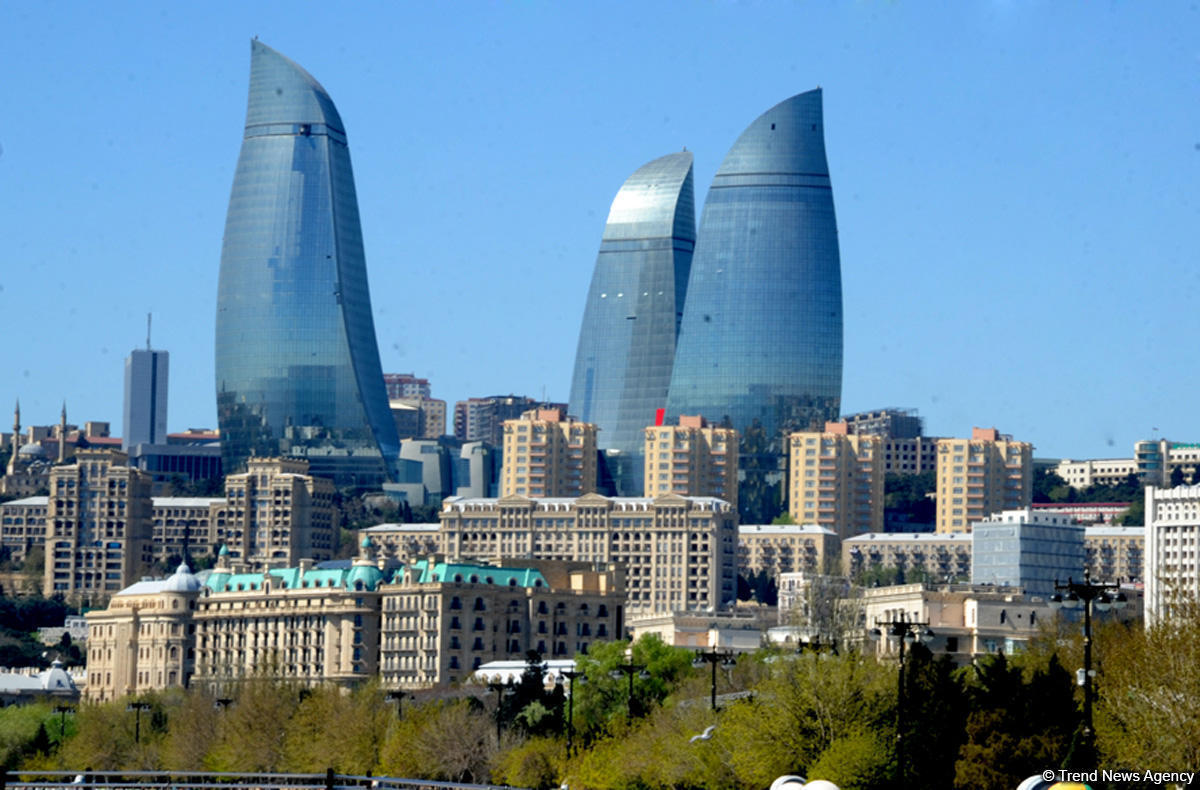 By Trend
The presentation of the Baku Expo 2025 project was held during the 164th General Assembly of the International Exhibitions Bureau on Nov. 23.
The presentation was organized by Baku citizen Vafa Musayeva.
She said it is the first Expo to be held in the South Caucasus.
"It is the first Expo to be held by a developing nation, a newly independent state that is already an expert at hosting high-profile international events," she said.
Musayeva stressed that the event's theme – Developing Human Capital, Building a Better Future – speaks to the world.
"This is a theme that opens possibilities for new skills and knowledge development," she said. "A perfect government-owned, financially guaranteed site with great rail, road, air and sea connectivity will be allotted for the Expo park."
"The Expo will accelerate the transformation of the city, the country and the region," Musayeva said. "It will provide economic and development opportunities for the country, the region and, internationally, for all the nations, for all the BIE members. It will leave a legacy of a wonderful green oasis."
"This is your chance to hear the growing voice of young developing nations, to recognize their unique importance to the global debate."
"The Baku Expo 2025 belongs to all of you," she said. "We want to work with everyone here. It will be hosted by an international team. It will be a truly global event."
The International Exhibitions Bureau will choose the city to host the Expo 2025 on Nov. 23.
Voting will take place at the 164th BIE General Assembly in Paris.
Three countries are candidates for hosting the Expo 2025: Azerbaijan – Baku, Japan – Osaka, the Russian Federation – Yekaterinburg.
The winner will be determined by secret ballot. According to the International Exhibitions Bureau's regulations, the city with two thirds or more votes will be chosen.
If none of the candidates is elected in the first round, the two cities with the majority of votes will pass to the second round, which will be decisive.
Before the voting, the nominated cities present their plans for hosting the exhibition to the members of the bureau.
If Baku is chosen, the World Expo 2025 will be held for six months from May 2 to Nov. 2, 2025. It will be the first World Exhibition of the International Exhibitions Bureau organized in the South Caucasus.
Azerbaijan, which has been for 18 years actively participating with its pavilions in six Expos of the International Exhibitions Bureau and having won three awards for the high quality of the pavilions, demonstrates a strong commitment to the Expo movement.
The Expo exhibitions, officially known as international registered exhibitions, are organized every five years. The themes of these exhibitions are designed to find answers to the current universal challenges. The next Expo will be held in Dubai, UAE, from Oct. 20, 2020 to Apr. 10, 2021.
---
Follow us on Twitter @AzerNewsAz