Deputy Minister: Azerbaijan does comprehensive work to develop entrepreneurship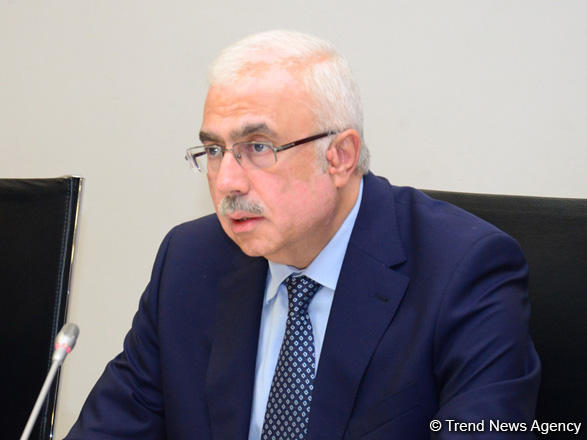 By Trend
Comprehensive work is being carried out in Azerbaijan on the development of entrepreneurship and the creation of a competitive market environment, the Deputy Economy Minister of Azerbaijan Niyazi Safarov said at the opening of the BakuBuild exhibition on Oct. 23.
According to the deputy minister, Azerbaijan has created favorable conditions for investment, as well as for the development of entrepreneurship.
"Azerbaijan has increased investment in the non-oil sector. Presently, the country already provides itself with building materials and Azerbaijani companies will be represented at the BakuBuild exhibition under the brand Made in Azerbaijan," Safarov said.
Hundreds of modern industrial enterprises have now been established according to the strategic roadmap and as a result, the share of local goods in the local market has increased, the deputy minister added.
"Special attention should be paid to the events organized with an aim to develop entrepreneurship in Azerbaijan. Azerbaijan is carrying out fundamental reforms in the development of entrepreneurship," Safarov said
"Support mechanisms significantly accelerate the development of entrepreneurship in Azerbaijan and as a result, investments in the development of the non-oil sector have increased significantly," he added.
---
Follow us on Twitter @AzerNewsAz