18 May 2018 12:44 (UTC+04:00)
1 498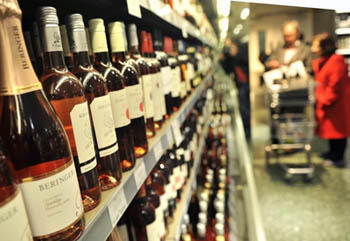 By Sara Israfilbayova
The Cabinet of Ministers of Azerbaijan has amended the "Rules of trade, catering, domestic and other services in Azerbaijan."
According to the changes, at the entrances to trade objects (services), banners should be placed reflecting the prohibition of the sale of ethyl alcohol food), alcoholic beverages or tobacco products to under-ages.
In late December, Azerbaijan adopted the law "On Restriction of the Use of Tobacco Products".
In accordance with the law, smoking is forbidden throughout the territory of various educational institutions, in hotels, health care facilities, rehabilitation centers, health resorts, social facilities, theaters and cinemas, at exhibitions, reading rooms, libraries, museums and other cultural institutions, in underground and overground crossings, buses (including intercity and international), taxis, metro, air, railway, sea and river transport, bus stops, railway stations, river and sea ports, airports, elevators, common areas of multi-apartment buildings, in buildings and enterprises where flammable substances are stored, on playgrounds, beaches, workplaces of organizations, enterprises, offices, regardless of organizational and legal form and ownership.
Allocation of places for smoking will be transferred to the discretion of employers. In addition, municipalities are given new powers to take action against the use of tobacco products. They will take steps to restrict the use of tobacco products.
In modern society social problems cover all periods of a person's life.
Socialization is a very complex process, influenced both by physiological and psychological changes in the personality. The problem of under-ages' use of nicotine, alcohol and drugs is very relevant these days.
Especially fatal abuse in the youth environment - the present and the future of society are affected. The whole society suffers, but first of all the younger generation is put at risk: children, adolescents, youth, and also the health of future mothers. After all, all these substances are particularly active in influencing an unformed organism, gradually destroying it.
In addition to a competent legislative framework and administrative responsibility it is necessary to give the due attention to the younger generation, to conduct conversations with them, meetings, involve them in public works and other activities. Adolescence is considered a period when the child needs special attention. This will help to avoid unpleasant consequences in the future.
---
Sara Israfilbayova is AzerNews' staff journalist, follow her on Twitter: @Sara_999Is
Follow us on Twitter @AzerNewsAz
Category News