9 February 2018 13:10 (UTC+04:00)
5 531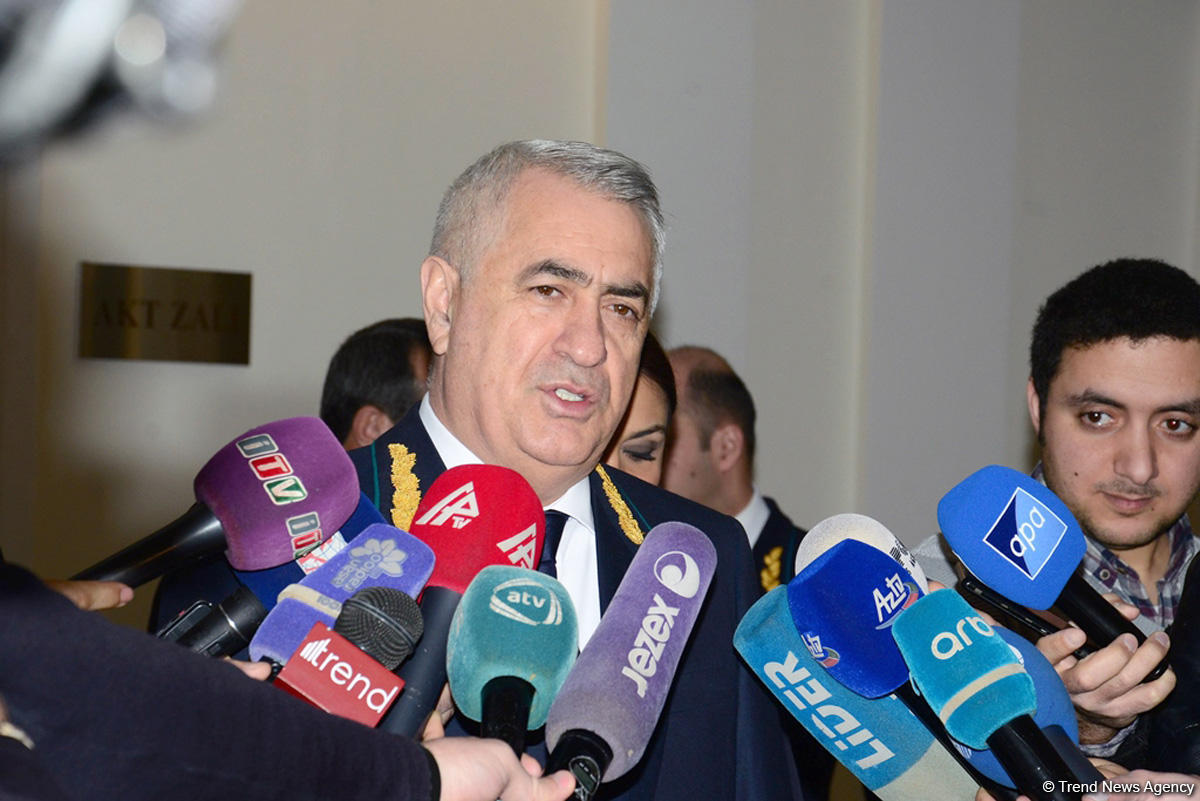 By Aygul Salmanova
Austria intends to send a freight train that will run to Kazakhstan via the Baku-Tbilisi-Kars (BTK) railway.
This was stated by Javid Gurbanov, head of the Azerbaijan Railways CJSC during the press conference held in Baku on February 9.
He said that cargo carriers are greatly interested in BTK and to date, more than 500 containers have been transported via the railway.
"The trade turnover between Turkey and China exceeds 500,000 containers," he said. "China, Central Asia are interested in BTK. Austria's freight train is expected to run to Kazakhstan in the first week of April. Among European carriers, Austria will first use BTK."
Gurbanov also noted that Russia's metallurgical companies are interested in cargo transportation via the Baku-Tbilisi-Kars (BTK) railway.
The head of Railways went on saying that some 23 railway stations will be built and reconstructed as part of construction of the Baku Ring Railway.
Presently, the Baku-Sumgayit trains operate with stops at two stations - Bilajari and Khirdalan, he said.
"We want to expand the [Baku-Sumgayit] railway for the trains leaving Baku to run not only in this direction, but also in the opposite direction via Bakikhanov, Zabrat-1, Zabrat-2, Pirshagi, Fatmai, Novkhani stations and further to Sumgait."
"The railway is planned to be extended to the Baghlar station in the Mashtaga settlement," Gurbanov added. "Another railway branch will be extended to the Dubandi station near the Zira settlement. Earlier, there was a railway to the Pirallahi settlement, however the bridge was dismantled. Another railway will be laid to the Bina settlement. In the future, the issue regarding the railway to the Heydar Aliyev International Airport will be solved."
He added that there is a big program for the Baku Ring Railway.
Gurbanov also said that the railway from Baku to Gabala may be ready until late 2019.
He said that initially, a high-speed railway from Baku to Ganja will be commissioned.
"Then a railway from Laki station through Agdash region to Gabala airport will be built. Perhaps, it will be built by the end of 2019," said Gurbanov.
Azerbaijan Railways CJSC has started work on designing a railway that will connect Baku and the Shahdag Mountain Ski Resort, he added.
Repair work has already begun on the railway in the direction of Khachmaz region, he added.
"The whole section of the Baku-Yalama railway will be modernized, and electric trains will be used here. A branch will be built from Khudat station in the western direction through the Gusar district to the Shahdag ski resort. Work on designing has already begun," said Gurbanov.
The chairman added that it is planned to connect the ski resorts "Tufandag" and "Shahdag" through the railway and to construct tunnels in the future.
The Azerbaijani railways will be brought to the European level in the next five to seven years, he added.
--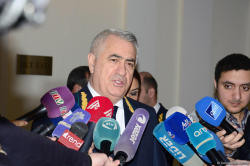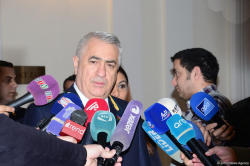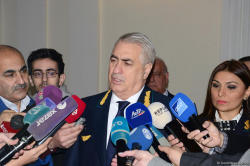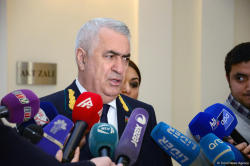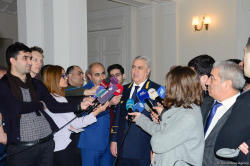 Related News