12 June 2017 16:47 (UTC+04:00)
5 263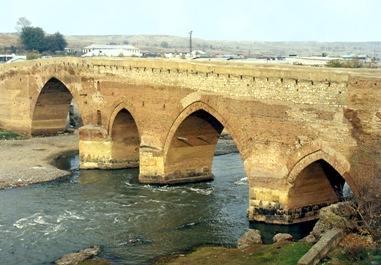 By Sara Israfilbayova
Georgia and Azerbaijan with the support of the European Union (EU) are working to improve the customs checkpoint Red Bridge on the Georgian-Azerbaijani border, said Aydin Aliyev, the head of the State Customs Committee.
"A necessary laboratory to carry out phytosanitary, veterinary and other kinds of control will be established on the territory of Georgia, with the support of the EU. The Azerbaijani side, again with the support of the EU, but taking into account financial capabilities, will build a large logistics center," Aliyev said in his interview with Sputnik Georgia.
The project started in March 2017 and will be completed by the end of 2017. The project costs Azerbaijan $1.3 million. The total cost of the project is €3 million.
Deputy Chairman of the State Customs Committee of Azerbaijan Shahin Baghirov recently marked the importance of creation of a trade facilitation center at the Azerbaijan-Georgia border, further adding the reasonability for the EU to reconsider the amount of financial aid for this project.
The total length of the Georgian-Azerbaijani border is 480 kilometers. In addition to the Red Bridge, Georgia and Azerbaijan are connected with the customs checkpoints Gardabani, Mtkvari, Lagodekhi and Samtatskaro.
Red Bridge is the crossing point between Georgia and Azerbaijan on the road fromTbilisi to Ganja. It is named so because there is a red-brick bridge arch bridge across the Khrami River in the no-man's land area between the border posts.
Diplomatic ties between Azerbaijan and Georgia were established on November 18, 1992.
The two countries broadly cooperate in regional energy development, transportation and economic partnership projects such as Baku-Tbilisi-Ceyhan pipeline, Kars-Tbilisi-Baku railway, the TRACECA, the BSEC.
Georgian exports to Azerbaijan include cement, locomotives and other railway vehicles, mineral and chemical fertilizers, mineral waters, strong drinks, glass and glass wares, and pharmaceuticals, among other things.
Azerbaijani mainly exports to Georgia oil and petroleum products, natural gas, plastic wares, furniture and building constructions.
The trade turnover between Azerbaijan and Georgia amounted to $153 million in 2016.
---
Follow us on Twitter @AzerNewsAz
Related News