31 May 2017 15:34 (UTC+04:00)
2 448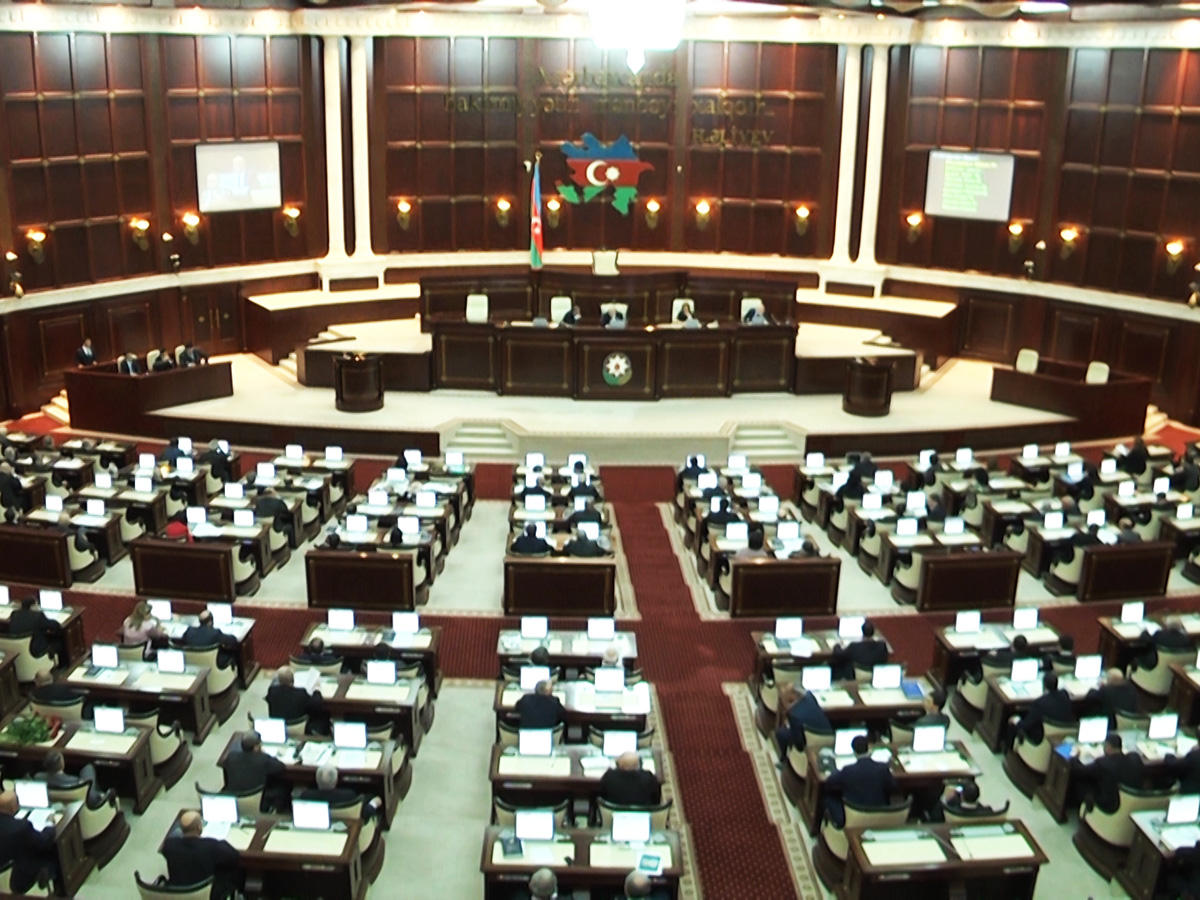 By Sara Israfilbayova
The Azerbaijani Parliament [Milli Majlis] adopted a law on the execution of the state budget for 2016 at a plenary meeting on May 31.
The revenues of Azerbaijan's state budget amounted to 17.5 billion manats [$10.3 billion] in 2016 (104.1 percent fulfilled), expenses - 17.75 billion manats [$10.4 million] (96 percent fulfilled). The deficit of the state budget amounted to 245.6 million manats [$144.3 million], which is lower than the forecast by 1.67 billion manats [$981.2 million].
Finance Minister Samir Sharifov, addressing the meeting, said that despite the difficult year, it was possible to achieve important social and economic tasks, under the leadership of the head of state.
Sharifov noted that currently, important projects are being implemented with a view to reduce dependence of the national economy on oil.
"All this will ultimately allow us ensuring stability of the economy and neutralizing external shocks," the minister added.
The minister further said that the 2017-state budget is being realized, while preparations underway to draft the state budget for next year.
The Law on 2017 State Budget projects the state budget revenues for 2017 at 16.255 billion manats [$9.537billion] and expenses at 16.9 billion manats [$9.91 billion]. The upper limit of the budget deficit is expected at the level of 645 million manats (1.05% of the GDP) in 2017.
The budget for 2017 predicted $40 oil, $10 less the average price in the first months of the year. In 2016, the Azerbaijani government originally based its budget on an average price of $50 oil, and later revised it given the price of oil at $25 per barrel.
The minister went on to say that the Azerbaijani government is preparing a strategy for public debt management.
As of January 1, 2017, the volume of Azerbaijan's external public debt hit $6,913.2 million [12,241.3 million manats], which is 20.4 percent of the country's GDP.
External public debt consists mainly of credit programs and infrastructure projects of international financial institutions and valuable securities placed on international financial markets.
---
Follow us on Twitter @AzerNewsAz
Related News