1 April 2017 16:17 (UTC+04:00)
3 236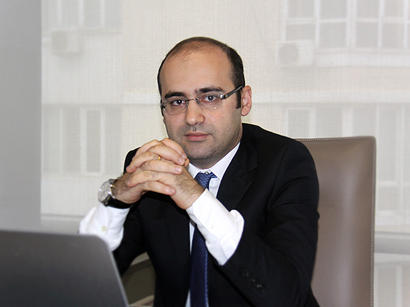 By Trend
Jalal Gasimov has been appointed chairman of the Board of Directors of PASHA Yatirim Bankasi A.S., a subsidiary of Azerbaijan's PASHA Bank OJSC in Turkey, said a message on the website of Turkey's Public Disclosure Platform.
He succeeded Agha Ali Kamalov on this position.
Sureyya Serdengecti has also left PASHA Yatirim Bankasi A.S's Board of Directors in accordance with the decision taken at the general meeting of shareholders.
In addition, Farid Mammadov and Meric Ulusahin joined the bank's Board of Directors.
Turkey's Banking Regulation and Supervision Agency (BRSA) approved PASHA Bank's purchasing 79.9 percent shares in TAIB Bank, which was renamed to PASHA Yatirim Bankasi, on December 29, 2014. Later, PASHA Bank increased its stake to 99.9 percent. The remaining part belongs to other shareholders.

Pasha Bank is a leading corporate bank in Azerbaijan. The bank, founded in 2007, renders a range of corporate banking services, including issuance of loans, operations in the securities market, asset management, and treasury services.
Related News