10 August 2016 12:51 (UTC+04:00)
2 226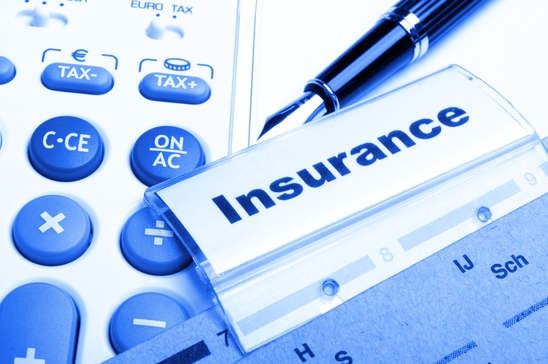 By Nigar Abbasova
Insurance companies of Azerbaijan collected some 285.3 million manats ($178.2 million) in the first half of 2016, as compared to the index of 42.95 million manats ($ 26.83 million) fixed in the same period of 2015, Financial Market Supervisory Body (FMSB) reported.
As many as 25 companies that are currently operating in the country made payments worth 101.4 million manats ($ 63.3 million), while the growth in the volume of payments stood at 10.1 percent. The body reported that a positive dynamics was also observed in the payments made in the sphere of voluntary and compulsory types of insurance.
Collections in the sphere of voluntary insurance have increased by 15.54 percent, while the growth in payments amounted to 4.93 percent. In money terms, the increase in collections and payments stood at 117.1 and 75.1 million manats ($73.1 and $46.9 million) respectively.
Market of life insurance has increased by 35 percent, while payments in this type of insurance have grown by 1.2 times. Collections in other types of insurance have increase by 7.5 percent, while the volume of payments has decreased fivefold.
Insurance companies of Azerbaijan offer wide range of services including corporate insurance, individual insurance and reinsurance. Two insurance companies -- Qarant insurance and Era Trans -- have suspended their operations. The decision about Qarant insurance's termination of operations was taken by the shareholders of the company, while Era-Trans was withdrawn from the market due to certain violations including mismatch between aggregate capital of the company and requirements of the regulator.
Life insurance, which is considered to be one of the most popular segments in Western Europe and other countries with developed insurance markets, has already gained popularity in Azerbaijan. Life insurance market in the country appeared in 2011. Currently 3 insurance companies including PASHA Life, Ateshgah Life and Qala Life have licenses to provide life insurance services.
Earlier, head of FMSB, Rufat Aslanli said that the processes occurred in the world economy have negatively influenced the insurance market of Azerbaijan and the country faced a decrease in demand in the sphere of insurance services adding that main objectives of the authority are adaptation of the insurance market to the processes, as well as increase of stability within a short period of time. He also said that FMSB has already made an assessment of the sector and took a decision on creating competitive environment in the reinsurance market.
Funds collection in reinsurance sector amounted to 1.32 billion manats ($0.85 billion) in 2015. As much as 56 percent of the total volume of collections fell to a share of foreign companies while 44 percent accounted for local companies. Reinsurance payments totaled 23 billion manats ($14.9 billion), while 25 percent of the sum fell to a share of foreign companies.
Previously, MP Ziyad Samedzade said that global risks, which influence Azerbaijan, necessitate the increase of the insurance conception in the country, mentioning that the market is currently dealing with a certain number of tasks, including compulsory medical insurance and agrarian insurance.
Majority of experts believe that the current absence of mandatory health insurance does not allow health care to reach a new level of quality. Among the main advantages of the system are raising people's access to health care services and prevention of unofficial payments within the system. Azerbaijan has only voluntary medical insurance currently.
Being established in 2016, FMSB aims to license, regulate and control the securities market, investment funds, insurance, credit organizations (banks, non-banking credit organizations and operator of postal communication) and payment systems, as well as improve the control system on legitimating the dirty money and preventing the financing of terrorism, and provide transparency and quickness in this sphere.
---
Nigar Abbasova is AzerNews' staff journalist, follow her on Twitter: @nigyar_abbasova
Follow us on Twitter @AzerNewsAz
Related News