1 August 2016 11:11 (UTC+04:00)
1 719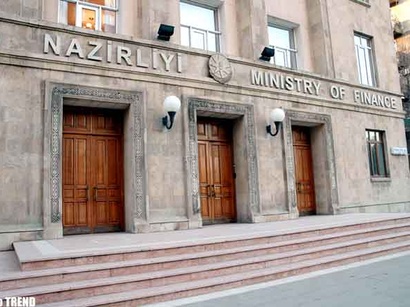 By Nigar Abbasova
Azerbaijan's Finance Ministry has approved the issuance of credit for payment of compensation of deposits in the recently closed four banks. The issue was on agenda during the meeting of the ministry board, chaired by Finance Minister Samir Sharifov.
The decision was taken on basis of the appeal of the Central Bank of Azerbaijan (CBA) for the assignment of a guarantee on the credit worth $100 million manats ($ 63.08 million) and interests on the credit.
The credit will be directed for returning deposits of the population placed in Zaminbank, Dekabank, Kredobank and Parabank.
The Ministry took an affirmative decision to protect rights of depositors, strengthen confidence to the banking system as well as provide stability of the system.
The preliminary volume of compensations for four liquidated banks in Azerbaijan amounts to 110.7 million manats ($ 69.9 million).
Earlier, Azad Javadov, Executive Director of Azerbaijan Deposit Insurance Fund (ADIF), which was appointed a liquidator of the banks, told reporters that the fund would attract a two-year loan worth 100 million manats ($ 63.2 million) from the CBA to pay compensations to depositors of the banks.
The depositors of the closed banks in will be able to apply for compensations starting August, 1.
The licenses of DekaBank, KredoBank, Parabank and Zaminbank have been revoked in accordance with the decision of the Board of directors of the Financial Market Supervisory Body dated July 21, 2016.
The reason of a halt is the failure of banks to comply with statutory minimum capital requirements as well as manage their activities in a safe and prudent manner.
Previously, highlighting the issue of existence of other troubled banks in Azerbaijan, Head of the FMSB Board of Directors Rufat Aslanli said that currently the country has no problem banks except the International Bank of Azerbaijan and Bank Standard. Nevertheless, the closure of these banks is not currently on the agenda.
Currently, 33 banks have licenses for implementing banking activities in Azerbaijan.
--
Nigar Abbasova is AzerNews' staff journalist, follow her on Twitter: @nigyar_abbasova
Follow us on Twitter @AzerNewsAz
Related News