Alibaba's Ma targets Hollywood studio partners in content push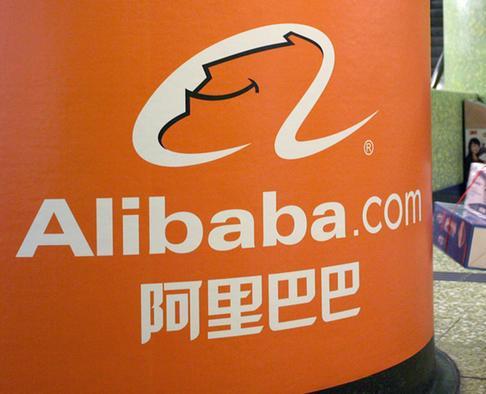 By Bloomberg
Billionaire Jack Ma said Alibaba Group Holding Ltd. is seeking partners in Hollywood as China's biggest e-commerce operator wants to acquire more content for smartphones and tablet computers.
Ma is visiting Hollywood to learn about movie studios because China's film industry needs great cultural products, he told the WSJDLive conference in Laguna Beach, California, yesterday. The company has been inspired by Silicon Valley and believes it's time to invest in the technology hub, he said.
Alibaba, which completed the largest initial public offering last month, is hunting for movies and television shows as it expands its entertainment content. Ma and a team of Alibaba executives are meeting with representatives from some of the biggest Hollywood studios to seek deals for the rights to distribute U.S. shows at home, or invest in the companies, people familiar with the matter have said.
"I come here to learn, I want to come here looking for partners," he said. "We worry about people with deep pockets but shallow minds, so movies are the best way to change Chinese young people's behavior."
The nation will be the world's largest movie market as the middle class expands to 200 million people, Ma said.
"They need great culture products," he said.
Alibaba released its first set-top box in collaboration with Wasu Media Holding Co. in September 2013. A month later, it announced another box under the Tmall brand, the name of one of Alibaba's biggest e-commerce platforms.
Content Deals
Users of Alibaba's set-top boxes can watch TV channels and high-definition movies, shop online and play games. Alibaba buys rights from studios that control films and TV content to show them online for a fee, often by territory.
In April, Alibaba led a $1.22 billion investment in online video site Youku Tudou Inc., which formed a partnership with Walt Disney Co. to market "Captain America: The Winter Soldier" in China.
Alibaba also agreed in March to pay HK$6.24 billion ($804 million) for a 60 percent stake in ChinaVision Media Group Ltd. The company, renamed Alibaba Pictures Group Ltd., said in August its new management uncovered possible accounting flaws.
Shares of Alibaba rose 2.1 percent to $97.79 in New York trading yesterday, extending its gain to 44 percent since its IPO in September raised $25 billion.
Ma also said the company is interested in coming together with Apple Inc.'s new Apple Pay service.
Government Rules
Alibaba is building its own online payment system Alipay globally as it tries to process more digital sales for small businesses.
Alipay has 17.9 million active users overseas in more than 100 countries and is accepted by 2,000 merchants, Sabrina Peng, vice president for Alibaba's finance arm's international business, said in October.
The step-up in content acquisition comes as China's set-top box industry faces increased government scrutiny. Alibaba's Tmall MagicBox notified users in August it would update its system and delete some applications in accordance with regulations from the State Administration of Press, Publication, Radio, Film and Television.
Ma told the audience not to worry about government film restrictions in China with movies providing an important way to educate the nation's youth.
"If the heroes die, nobody wants to be the heroes. I never see a movie in China that a hero survived," he said. "I think all of the societies should be optimistic, I think all of the societies should make the heroes survive."
Alibaba plans to expand in Europe, the U.S. and Asia, Ma said during the IPO road show in Hong Kong. Ma, a 50-year-old former school teacher, is China's richest person with a net worth of $27.1 billion, according to the Bloomberg Billionaires Index.