Russian, Iraqi crude - a big threat to Iran's oil exports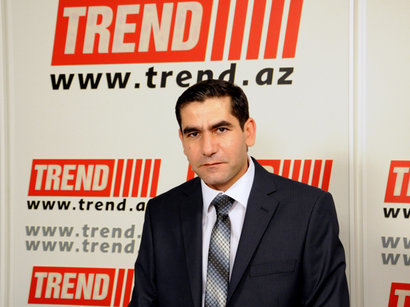 By Dalga Khatinoglu
Head of Persian News Service of Trend Agency
After the "Geneva agreement" on Iran's nuclear program, speculations about reviving Iran's halved crude oil export to international markets have risen.

The Middle East country's crude oil export decreased from 2.2 million barrels per day to below one mbpd since 2011, while condensate export dropped by 34 percent to about 200 tbpd during the mentioned period.

The latest report published by Iran's Custom Administration says the country's condensate export soared to 345 tmbd during last Iranian calendar month (Oct.21 to Nov.22), even more than pre-sanctions' level, but what about crude oil? First of all, let's review what mechanisms were used by Iran toward the West's sanctions, aimed at chocking up the country's oil exports.

Iran was unable to boost refinery capacity, so it was forced to start closing down some oil wells as well as storing crude oil in tankers. Reportedly, Iran holds 25 to 30 million barrels of unsold oil storage in tankers, potentially is able to be supplied whenever other restrictions be eliminated.

Iran also is able to re-open closed oil wells in 3 to 6 months and boost oil output by 0.8-1 mbpd from current level which is about 2.6 mpbd based on IEA and OPEC's estimations.


Potential doesn't equal reality

International Energy Agency and OPEC, as the representatives of energy importers and suppliers respectively, both predicted that the international demands for oil in 2014 would rise by about one mbpd, but not from which of OPEC members produce.

The OPEC's current oil output ceiling is about 30 mbpd, while Libya's producing 30 percent of its real capacity and Iraq's oil output decreased by about 0.2 mbpd in October compared to August due to temporary disruptions. However, OPEC says the demand for OPEC crude would decrease from current 29.9 mbpd to 29.6 mbpd next year.

Of course, the U.S. - thanks to the technology of producing oil and gas locked in shale rock - is going to boost their oil output significantly. It's predicted the U.S. would overtake the Saudi Arabia's output level until 2015, but regarding to American shale oil's type which is sweet and light, it is not a serious direct rival for Iranian heavy and mostly medium oil (in the 28° to 35° API gravity range) in international markets.

Today, 164th OPEC petroleum ministers gathered in Vienna to discuss the cartel's output, but considering the instability in Iraq and Libya, and also small difference between ceiling level and the current supply, it is predicted that the ceiling level will not be changed.

Iraq and Russian oil factor


It seems - in case the oil export-related sanctions over Tehran are eliminated this month - Iran would face some major obstacles to re-opening its closed oil wells.

The first one is Iran's stored oil in tankers and decrease of markets' demand to OPEC oil. With keeping the current output level and considering the fact that the West eased some restrictive financial measures on Iran, but had not eliminated sanctions on the country's oil export, Iran actually will be unable to re-open any oil wells until the third quarter of 2014 and boost production level, or even early 2015 regarding unsold oil amount in tankers.
IEA says that within several years the demand for OPEC's crude will increase, and Iraq with an oil type so close to Iran's crude type in term of API gravity.

Iraq has aimed at having a daily12-million barrel production level 2017. This figure seems ambitious - especially due to ongoing instability and lack of security inside the country- but regarding huge contracts with international giant oil companies, Iraq certainly will be able to significantly raise crude production.

The other oil, close to Iran's in quality is Russian Ural crude, with API gravity of about 31.3 and containing about 1.25 percent of sulphur, the best possible replacement for Iranian oil. Russia's Ural crude has already compensated for the cut Iranian oil flow to European refineries since mid-2012.

Urals blend accounts for more than 80 percent of Russia's exports and is a mixture of mostly Russian crude varieties, according to the U.S. Energy Information Administration's latest report.

The situation became worse for Iran when Russian Energy Ministry announced on Dec.2 that increased production at Rosneft and foreign-led projects sent overall Russian oil output, the world's largest, to a post-Soviet record high of 10.61 million barrels per day in November 2013.