Armenia's "genocide" lie turns 100; history denies roots to "Armenian genocide"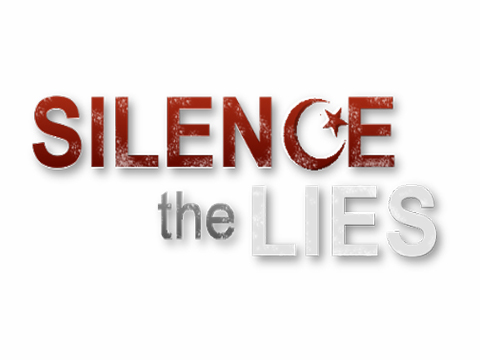 By Mushvig Mehdiyev
Yerevan will host a ceremony on April 24 to commemorate the centennial of the fictional "Armenian genocide".
Historians, scholars, experts believe that the hundred-year-old lie, this so-called "Armenian genocide" contradicts historical facts. Ever since Armenia came out crying "genocide", no real investigation into such allegations has ever been carried out and there have been many accounts which actually disproof Armenia' stance.
The previous and incumbent Armenian authorities alongside the diaspora, claim that the predecessor of modern Turkey, the Ottoman Empire, carried out a "genocide" against Armenians in 1915 in Anatolia. They annually raise their voice, calling for the recognition of the 1915 events as a "genocide", inviting the international community to unanimously blame Turkey for the actions of its predecessor.
So far, Yerevan has failed to command any factual proofs to make a legal and historical ground for its claims, evading from launching an investigation instead of delving into history.
History dismisses the "Armenian genocide"
Prof. Jabi Bahramov, Deputy Director of the Scientific Issues Institution of the Azerbaijan National Academy of Sciences, told AzerNews that the so-called "Armenian genocide" is just a slander against Turkish statehood and people. "History relies on facts, including the archive documents, witness information and other sources, and no any historical fact and document managed to prove the reality of what Armenians call a "genocide"", he explained.
"In the early 20th century, in an effort to grab the energy-rich lands controlled by the Ottoman Empire and to weaken it internally, world powers chose to use Armenia as a "wrecking ball." Giving Armenians an authority, creating their country, protecting their rights were not on the agenda of the anti-Turkish plan. Russian tsar Nikolai II and its Foreign Minister in the 19th century, Lobanov Rostovsky even insisted that Russia supported no particular Armenian issue and it needed Armenia without Armenians," Bahramov said.
History proves that Armenians were the "fifth colony" at the world powers' disposal as part of the strategy to bring the Ottoman Empire to its knees. Bahramov's remarks proved this fact as he said Armenians turned into a hideous pressure mechanism - a death tool - at the hands of powers intending to destroy the empire and share in its territories.
"Nearly 2,300 Armenian dashnak terrorists, backed by 130,000 armed rioters, started a riot against the Ottoman rulers in 1915. As a result, the Ottoman government issued an order on April 22, 1915, to arrest those 2,300 masterminds and to charge them with treason. However, many of them were later on released following the necessary procedures and investigation. One more order by the Ottoman authorities called for the relocation of all Armenians to other territories of the empire, including Syria, Iraq and Jordan in an effort to ensure internal stability. The document additionally envisaged the return of Armenians back to their settlements in the Ottoman territory following the end of the war," Bahramov said.
Armenia claims allegedly that about 1.5 million Armenians were killed by the Ottoman rulers. Their address is yet to be proven by at least on substantiated historical proof. Documents in Turkish, French, U.S., British, German, and Armenian Gregorian church archives show that the number of Armenians living in the Ottoman territory in 1915 stood at 1.3 million.
"Roughly 302,000 Armenians died in the Ottoman lands in 1915. Simultaneously with 1915 warfare across the Ottoman territory, Armenian terrorists killed 99 percent of those 302,000 in a deliberate plan to further slander the Turks. They even confessed to a Scotch missioner from Britain that the killing of Armenians was their aforethought anti-Turkish plan," Bahramov stated.
In an effort to present the Ottoman rulers as guilty, in 1921, Britain took 144 Turkish government members to custody in Malta. Following a year of investigations, British attorneys announced that they had failed to find any proof to prove that the Turkish rulers had indeed planned for the systematic killing of Armenians.
"Given all above facts, history has not presented and can not present any visible, written or oral facts to justify the fallacious "Armenian genocide" claim," Bahramov concluded
The "Armenian genocide" in politics
Yerevan does its best year by year to achieve international recognition and condemnation of its version of historical events under its fabricated "genocide" title. Several countries and organizations, including the European Parliament showed their sympathy with Armenia by nodding to the so-called "Armenian genocide" calls.
Prof. Dr. Mehmet Seyfettin Erol, Head of the Turkish Research Center USGAM, told AzerNews that the "Armenian genocide" is a tool at the hands of imperialism to put a constant pressure on Turkey. It tries to take Turkey's foreign policy under its control and to inflict a blow on Turkish vision in the world and region.
"The "Armenian genocide" is used deliberately to end Turkey's historical mission as well as push the Turkish youth into a socio-psychological trauma. Ankara will face the same alleged "genocide" claims even when it will celebrate the centennial of Turkish Republic's establishment in 2023. It means that, this year's "Armenian genocide" ardor will kick off the second hundred-year propaganda against Turkey for the next century. However, neither Armenia, nor imperialist powers will achieve to take a toll on Turkey," he said.
Prof. Erol believes that the parliamentary adoptions and Papal condemnations of the so-called "genocide" are just the politicization of the issue. What Armenia and its patrons do now is an "extrajudicial execution" attempts against Turkey.
"Yerevan and imperialist powers are doomed to lose in this battle since they avoid to refer to history and law. And they are obviously aware of the lack of historical facts. Strong Turkic-Islamic union is inevitable in view of overcoming the ongoing challenge," he concluded.
Bruce Fein, a resident scholar at the Turkish Coalition of America, showed his approach towards the "Armenian genocide" by saying "lies, damn lies". Besides that, the French Ambassador to the U.S., Gerard Araud, has once called the "Armenian genocide" a "historical opinion" rather than a proven fact like the Holocaust.
Ankara has exerted certain efforts in view of manifesting a breakthrough in the stalemate relations with Armenia, expecting Yerevan would do the same. Turkish rulers still invite their Armenian counterparts to team up for a detailed investigation into the events of 1915.
However, the Armenian leadership prefers to align itself with baseless "genocide" and territorial claims against Turkey rather than join in the efforts to bring realities to light.
- - -
Follow Mushvig Mehdiyev on Twitter: @Mushviggo
Follow us on Twitter: @Azernews