31 March 2015 14:05 (UTC+04:00)
1 714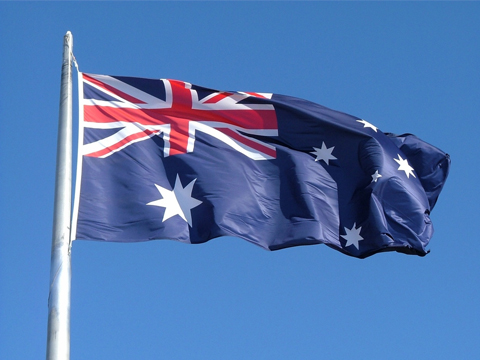 By Mushvig Mehdiyev
Australia is the newest country to have rebuffed Armenia's invitation to partake in the centennial celebration of the fallacious "Armenian genocide". Australia refused to send its delegation to Yerevan to attend the event.
Armenia's rulers expect top world leaders to join in the commemorative events for the unproven "genocide" on April 24, hanging on the hope that they will garner world sympathies and have Armenia's fallacious genocide inscribe as a historical reality. Only this plan is not going so well.
The Foreign and Trade Ministry of Australia issued an official statement on its website reading the final decision of the country's leadership which renounces to be represented through a delegation in Yerevan on April 24.
Despite the announcement of refusal, Australia has yet to elucidate the reasons behind this move.
It is apparent that the global leaders are going to turn a deaf ear to Armenia's mourning, especially since Yerevan was never ever able to show factual proof of its genocide claims. Armenia's "show" will coincide with Turkey's commemoration ceremony of the Gallipoli Battle in Turkey.
Member of the Armenian National Congress in Australia, Vache Kahramanyan said Australia accepted Ankara's invitation over the call from Yerevan. He explained that Australia declined Armenia only because it wanted to attend Gallipoli Battle celebrations, which will happen on the same day.
Earlier in February, an official reply to Yerevan's invitation from London deeply disappointed the Armenian leaders.
Prime Minister, David Cameron rejected to personally grace Armenia of a visit on April 24 and join Armenian officials in their visit to the "genocide museum" - Tsitsernakaberd - in Yerevan, UK Ambassador to Armenia, Katherine Leach said.
Instead, the Church of England will send a group representatives to the centennial ceremony, Leach added.
Asked whether Cameron will visit Turkey to attend the events dedicated to the 100th anniversary of the Gallipoli Battle, Leach said she had no information about it.
However she noted that there will be certainly a high level of British involvement in the ceremony, because many soldiers, including Britons, died in Gallipoli.
One of the reasons the world leaders have turned down Yerevan's invitation could be that nationwide anti-government rallies are expected on the day.
The Founding Parliament, a hardline opposition group plans to change the regime in Armenia namely on the date of the so-called "genocide" via non-stop rallies in the capital city. Leaders of the group promised to flock into the streets and struggle until President Serzh Sargsyan announces his resignation. Meanwhile, the rally organizers have not excluded the use of force should the government forces turn repressive against protesters.
Meanwhile, the best explanation for the so-called "Armenian genocide" here could be summarized in the words of Gerard Araud, the French Ambassador to the U.S: "The holocaust is a fact, but the 'Armenian genocide' is just a historical opinion."
- - -
Follow Mushvig Mehdiyev on Twitter: @Mushviggo
Follow us on Twitter: @AzerNews
Related News