23 February 2017 15:32 (UTC+04:00)
3 174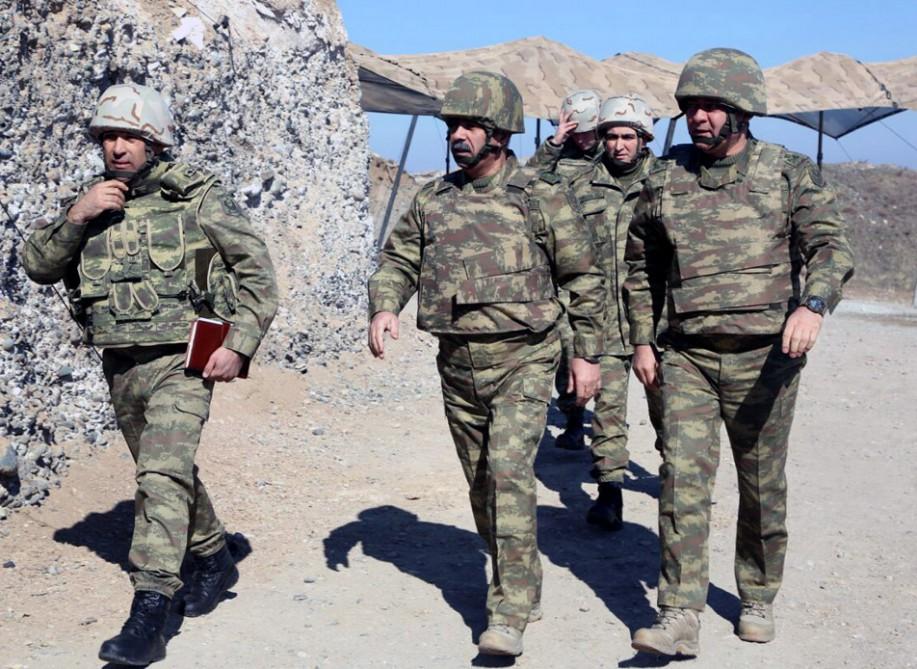 By Rashid Shirinov
Armenia continues serious provocations on the frontline with Azerbaijan and has increased their intensity over the last few days.
Top officers of Azerbaijan's Defense Ministry headed to the frontline zone on February 23 to review the situation in the contact line of the Armenian and Azerbaijani troops.
The intelligence data presented to the defense minister shows that Armenia conducts regrouping of its forces, as well as holds activities to concentrate artillery systems and other large-caliber weapons near the defense line. The fact makes to conclude that the enemy has an intention to continue the escalation of the situation.
During the visit, the military leadership also inspected and assessed the level of combat readiness of Azerbaijani troops deployed on the line of confrontation of troops.
Azerbaijani Defense Ministry leadership gave concrete instructions to the troops to adopt strict and firm measures in all directions in order to suppress and prevent possible future provocations of the Armenian armed forces.
The Armenian armed forces continue to keep tension high on frontline. The Azerbaijani troops on the frontline were 51 times subjected to fire during Armenia's last day ceasefire shattering. The Armenian side used 60-82 millimeter mortar launchers and large-caliber machine guns while shelling the Azerbaijani positions.
In addition, the Armenian armed forces continue periodic attempts to sabotage the Azerbaijani troops. Thus, Azerbaijan's Armed Forces prevented another act of sabotage by Armenia on February 21, which resulted in losses of the Armenian side itself. As a result, the enemy was forced to retreat.
Unfortunately, constant provocations of the Armenian troops on the frontline resulted in the death of an Azerbaijani soldier Khanoghlan Khalilov. He fell victim to an Armenian bullet during the shelling of Azerbaijani positions by Armenian armed forces.
The conflict between the two South Caucasus countries began in 1988 when Armenia made territorial claims against Azerbaijan. As a result of the ensuing war, in 1992 Armenian armed forces occupied 20 percent of Azerbaijan, including the Nagorno-Karabakh region and seven surrounding districts. More than 20,000 Azerbaijanis were killed and over 1 million were displaced as a result of the large-scale hostilities. The 1994 ceasefire agreement was followed by peace negotiations.
Armenia still controls fifth part of Azerbaijan's territory and rejects implementing four UN Security Council resolutions on withdrawal of its armed forces from the Nagorno-Karabakh and surrounding districts.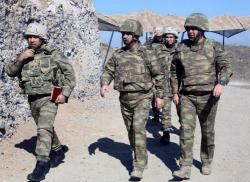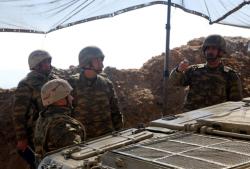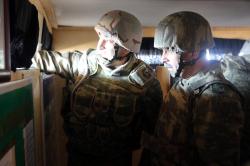 Related News