7 April 2014 09:00 (UTC+04:00)
4 616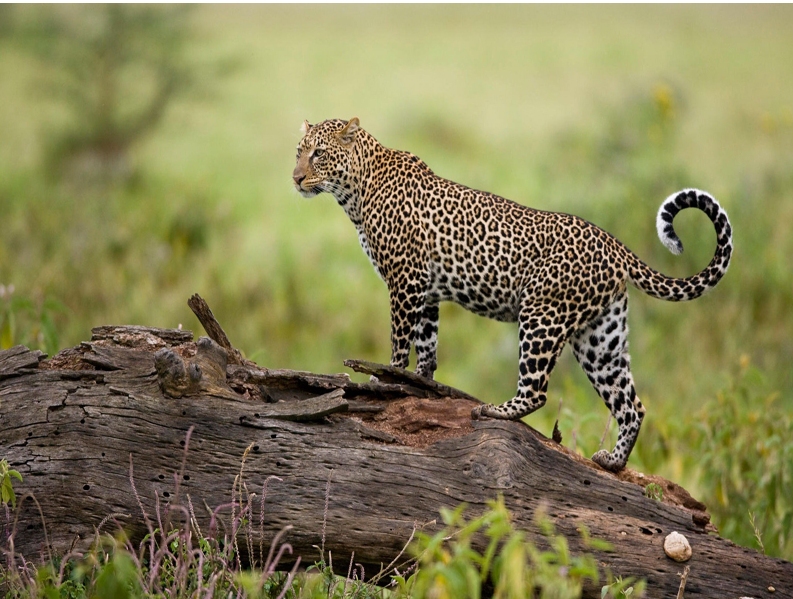 By Nigar Orujova
Last time, I have invited you to enjoy the blossoming spring of Azerbaijan. Do you remember it? Now I want to speak about Azerbaijan's beauties that are beyond flowers and trees.
Just a short visit to national parks of the country can provide the visitors with a vast collection of beauties particularly the wildlife of the country.
Azerbaijani environment is full of different landscapes, natural areas, rare plant and animal species, as well as caves, waterfalls.
The animal kingdom of Azerbaijan is composed of 106 species of mammals, 97 species of fish, 363 species of birds, 10 species of amphibians and 52 species of reptiles.
All these natural beauties are available in Hirkan, Shirvan, Goygol, Absheron, Aggol, Altiaghaj, Shahdagh and Zangazur national parks.
You can get familiar with Azerbaijani nature by visiting sites near the capital Baku like Absheron national park, situated in the southeastern end of Absheron peninsula.
The park, famous for being home for rare Caspian seal, is also inhabited by more than 50 bird and animal species and covered with 25 plant species. You can observe Caspian seal, the tiniest species of seals in the world, mostly in May-August.
Then you can move to Shirvan Park to see gazelles at the southeastern plain of the Kura-Araz lowland. The territory of Azerbaijan is considered the main home of gazelles, lesser spread species among mammals.
If you prefer birds, go to the southern Park Hirkan, which is located on the shores of the Caspian Sea and includes a virgin part of the Talish Mountains. The park is home to over 118 bird species, including rare species as black stork, osprey, Northern goshawk, imperial eagle, Talish Caucasian pheasant, and black francolin. Moreover, you can also see magnificent front-Asian leopard, lynx, and wildcat there.
Those who like northern nature need to visit Altiaghaj and Shahdagh parks, where they can take delight in forests and find brown bears, wild boars, lynxes, and wolfs and fascinating landscape with steppe and coniferous forests.
Aren't you satisfied yet? Then ride to the Aggol Lake, an oasis for the thousands of birds, surrounded by wetlands, typical steppe and semi-desert landscapes.
At the lake, you can easily observe flamingoes, and pelicans, variety of duck species, little bustard, and cormorant, as well as all seven species of herons.
If you have enjoyed your stay in Aggol, you certainly should visit magnificent Goygol Lake and small lakes, such as Maralgol, Garagol, Zeligol, and Shamligol with rich vegetation with 80 trees and bush species. The place is like paradise covered with Caucasian violet, dandelion, bellflower, noble chamomile.
Then you should head to mountainous Zangazur Park, situated in Nakhchivan Autonomous Republic.
Zangazur range of mountains reaching 3,200 meters on average is the highest range of the Lesser Caucasus with the highest peak of the range of 3,906 m located in the park.
There you can watch a large variety of birds species, amphibians, reptiles, mammals and trace hunt of leopards, jackals, wolf and foxes, stripped hyenas.
The visits to Azerbaijani national parks will leave a deep impression of the natural diversity on both adults and children.
Related News