9 June 2017 16:22 (UTC+04:00)
6 736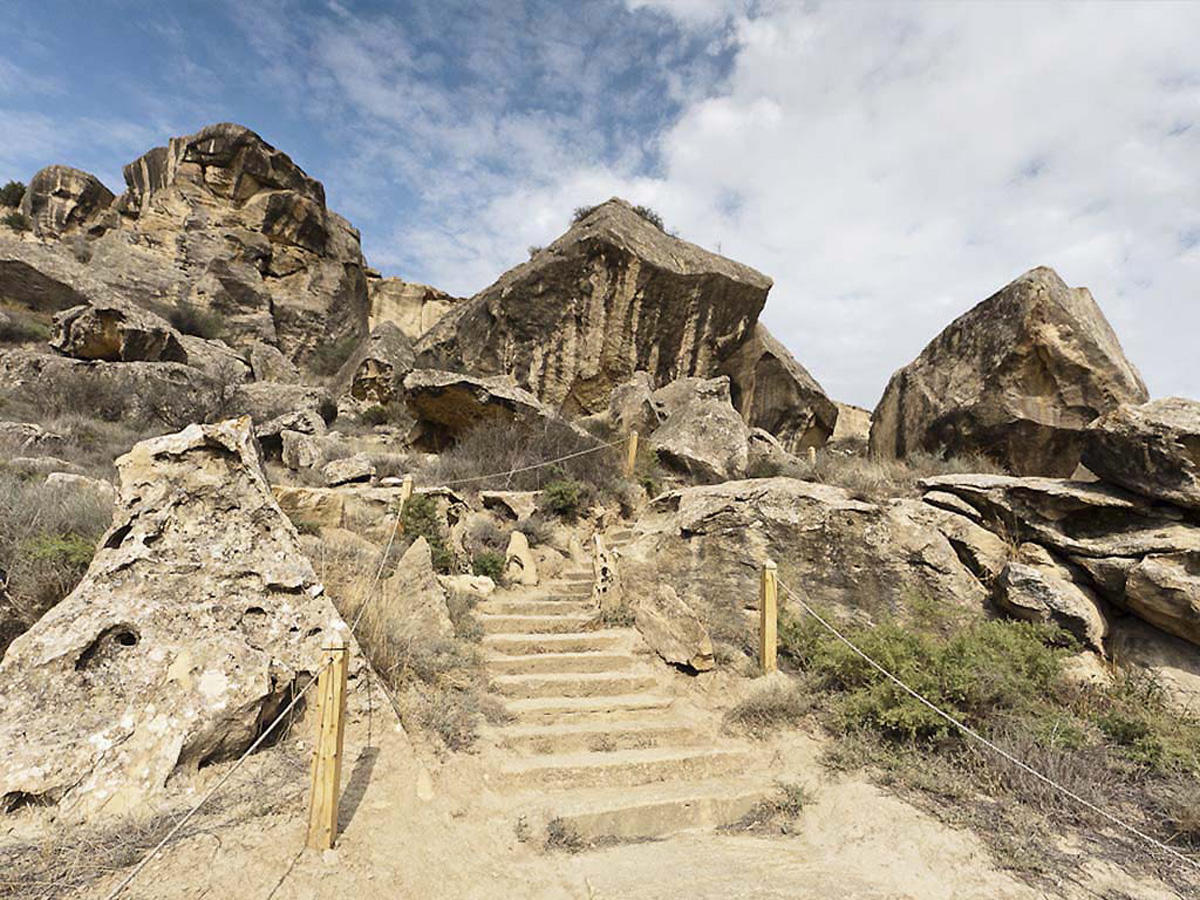 By Laman Ismayilova
The Gobustan State Historical-Artistic Reserve will mark the 50th anniversary of its establishment and 10th anniversary of its inclusion into the list of UNESCO World Cultural Heritage.
The conference "Petroglyphs of Gobustan is at the crossroads of cultures" will be held on June 13-14 as part of the event, Trend Life reported.
The opening ceremony will be held in the Palace of Happiness at 10:00.
The conference will host a presentation of "Gobustan. New look" research carried out by reserve staff with the support of Azerbaijan's Ministry of Culture and Tourism and the State Institute of Archaeology and Ethnography.
The project involves 3D modeling for the first time in the study of the monuments. New discoveries have opened new opportunities to study the links between Gobustan petroglyphs and rock carvings of Lesser Caucasus.
The conference will be followed by event co-organized by the Ministry, ANAS and Executive power of Garadagh.
Sixty km south of Baku, on an area of ​​537 hectares, there is one of the world's largest ancient petroglyphs collections.
Settled since the 8th millennium BC, the area contains more than 600,000 distinct paintings, going as far back as 20,000 years to as recent as 5,000 years ago.
There are approximately 6000 drawings in Gobustan – petroglyphes - stone and iron-age figures carved thousands of years ago and now considered a UNESCO World Heritage Site. The pictures dating back to 8 millenniums reflect different hunting scenes, ceremonial and ritual processes of the habitants of these places.
Gobustan petroglyphs were repeatedly investigated by the famous Norwegian explorer and adventurer Thor Heyerdahl, who recognized local boats petroglyphs as the oldest known images of pirogue in the world.
These vessels, similar to the old Scandinavian ships, prompted him to make sensational hypothesis statement about the connection between Norwegians and Azerbaijanis.
Thor Heyerdahl concluded that the ancestors of the Scandinavians were the migrants from Azerbaijan region.
Most of the rock engravings depict primitive men, animals, battle-pieces, ritual dances, bullfights, boats with armed oarsmen, warriors with lances in their hands, camel caravans, pictures of sun and stars.
Apart from petroglyphs, there is also this musical gemstone known as Gaval Dash. It makes a tambourine-like sound when it is hit in different points.
Another interesting touristy spot is a stone slab with a Latin inscription dated by the first century. The stone lab was left here by 12th Roman legion of the Emperor Domitian, which indicates that legion had stayed here.
---
Laman Ismayilova is AzerNews' staff journalist, follow her on Twitter: @Lam_Ismayilova
Follow us on Twitter @AzerNewsAz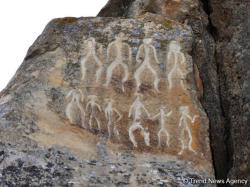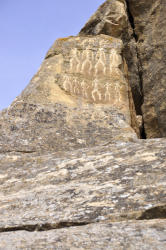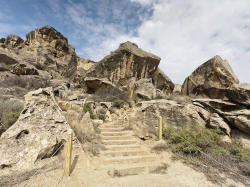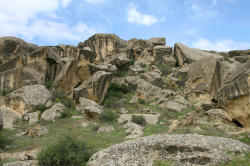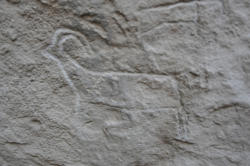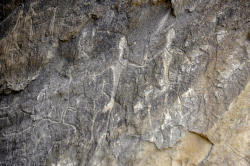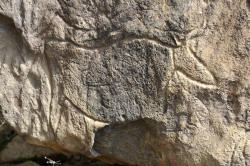 Related News