9 December 2016 10:00 (UTC+04:00)
5 953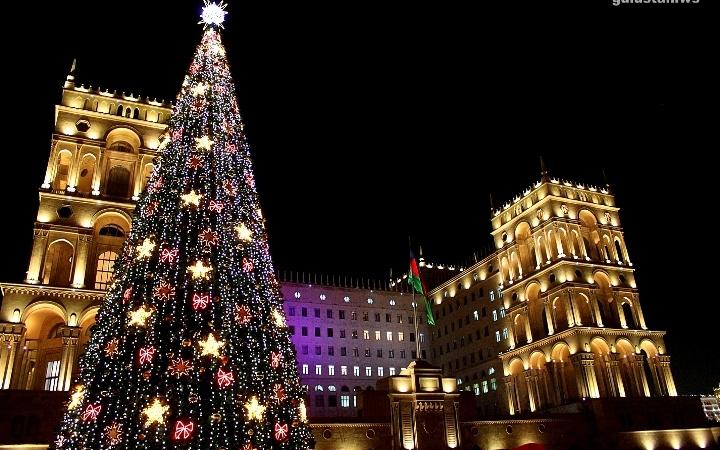 By Rashid Shirinov
Baku, the capital of Azerbaijan, is one of the most popular destinations for New Year holidays for Russian tourists travelling with their children.
This data was provided by RoomGuru.ru, the Internet service for hotel search. It analyzed the data on searching and booking hotels and apartments for staying with children from this December 31 to January 8, 2017.
Along with Baku, the top 10 cities also include Minsk, Tallinn, Prague, Budapest, Helsinki, Berlin, Riga, Vienna and Istanbul, Trend reported cityin the website.
According to the Turstat agency, the number of trips Russian tourists make with children in neighboring countries in 2016 has increased by 15 percent compared to last year.
Azerbaijan celebrates the New Year with colorful performances, concerts, contests, and parties. Huge and bright Christmas trees every year decorate Azerbaijan's capital, and bring a sense of delight for every citizen and guest of the city.
According to the data of RoomGuru.ru, New Year holidays in Baku is planned for an average of 3.5 days. Accommodation in the capital during the New Year holidays will cost an average of 45 euros per day. Enjoying vacation in the ski resort Shahdag of Azerbaijan is also of great demand.
The Shahdag winter and summer tourist complex is Azerbaijan's first ski resort and it differs from similar facilities in the world for its uniqueness and diversity.
Year by year the number of tourists discovering this beautiful resort increases. Despite Shahdag was opened only in December 2012, it could attract hundred thousands of people.
The Shahdag complex located in 30 km north of the town of Gusar, stands 2,500 meters above sea level and serves as an outstanding getaway with its rich nature, fresh air, and wonderful climate, with temperatures ranging between minus 20-22 degrees Celsius in winter and 20 degrees in summer.
Related News