27 May 2014 15:38 (UTC+04:00)
1 525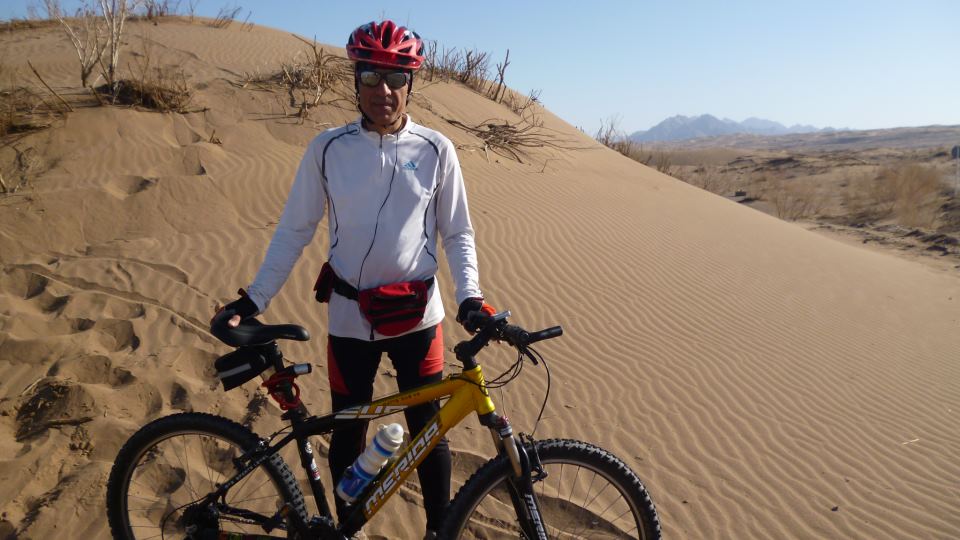 By Nigar Orujova
An Iranian cyclist reached Baku in his cycling tour along the Caspian Sea littoral countries.
Iraj Roghanchi started the tour on May 11.
A teacher in the Mountaineering and Cyclists Federation of Iran, Roghanchi arrived in Baku on May 26.
He will continue on his way after visiting the Alley of Martyrs in Baku and the tomb of the national leader Heydar Aliyev in the Alley of Honors.
Roghanchi's route, which started from Tehran, Iran, includes Azerbaijan, Russia, Kazakhstan, and Turkmenistan, through which he will return to Iran.
The cyclist is travelling around the Caspian Sea under the motto "One Sea, Five Friendly Nations and Eternal Peace".
The ride is aimed at encouraging all the five states to be friendly and united in the protection of the Caspian Sea.
The Caspian Sea, home to about 141 fish species, awaits a solution for its ecological problems.
The main fishery in the region, the sturgeon fishery, is operated only with the Caspian's resources.
Some 90 percent of the popular black and red caviar sold all over the world comes from the Caspian Sea.
Experts believe that some of the causes of pollution in the Caspian Sea are as follows; the development of hydrocarbon reserves in the sea and its surrounding areas, high density of population and industry in the adjacent areas, intensive agricultural development in valleys which have rivers flowing into them, and being a closed basin.
Related News