Shamkir hosts Vugar Gashimov Memorial's decisive round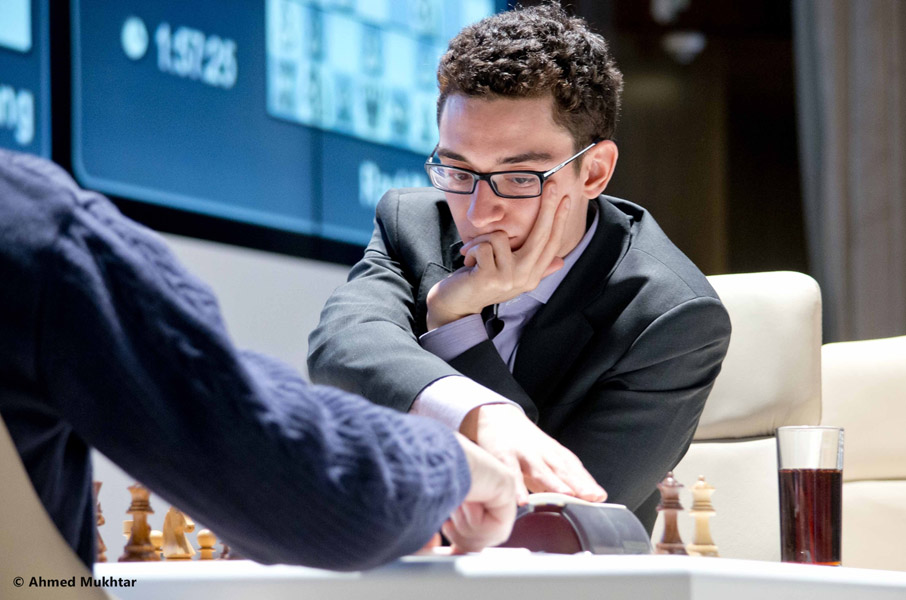 By Nazrin Gadimova
Vugar Gashimov Memorial's last games will be held in Shamkir, Azerbaijan, on April 30.
The grandiose event will determine the winner of the A tournament who will get €100,000 as money prize, while the winner of the B tournament will be awarded €30,000, sponsored by "Synergy Group".
The tournament, which opened in the Heydar Aliyev Center on April 19, brought together world's top chess players.
Magnus Carlsen, reigning World Champion from Norway, Fabiano Caruana, Italian Grandmaster who has ranked fifth in the international FIDE rating, Russian Grandmaster Sergey Karjakin, the World Rapid Chess Champion, Hikaru Nakamura, three-time United States Chess Champion, Teymur Rajabov, Azerbaijan's Grandmaster, and Shahriyar Mammadyarov, World Rapid Chess Champion took part in it.
Moreover, some ten players, including Azerbaijan's Eltaj Safarli, Nijat Abbasov, Gadir Huseynov, Rauf Mammadov, and Vasif Durabeyli , Wang Hao from China, Pavel Elyanov from Ukraine, Etienne Bacrot from France, Radoslaw Wojtaszek from Poland, and winner of the individual European Championship Alexander Motylev from Russia are participating in the tournament.
The grandmasters left behind the ninth round of the Shamkir Chess 2014 international tournament on April 29.
Caruana won over Mammadyarov, while games between Rajabov - Carlsen and Karjakin - Nakamura ended in a draw. The A tournament's standings after the eighth round is as follows: Carlsen, Caruana - 5.5, Karjakin, Rajabov, Nakamura - 4.5, and Mammadyarov - 2.5.
The B tournament ended with a victory for Eljanov after his draw with Abbasov. Mammadov won over Wojtaszek, Motylev defeated Huseynov, while sets between Bacrot - Safarli and Wang - Durarbeyli ended in a draw.
The decisive tenth round of the event will see the following games: Karjakin - Mammadyarov, Rajabov - Nakamura, and Caruana - Carlsen.
The event, organized by JSC Synergy Group, is being held as part of the "State Program on development of chess in Azerbaijan in 2009-2014". It is dedicated to world-famous Azerbaijani grandmaster Vugar Gashimov who passed away as a result of a serious disease in January.